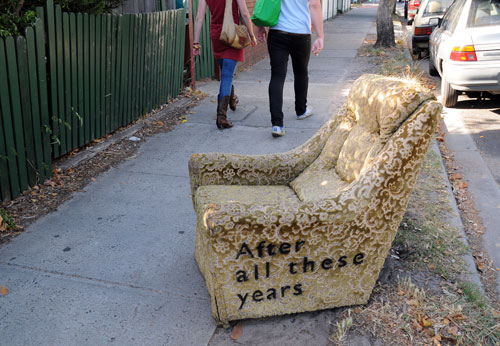 Chapel Street.
posted July 11 2007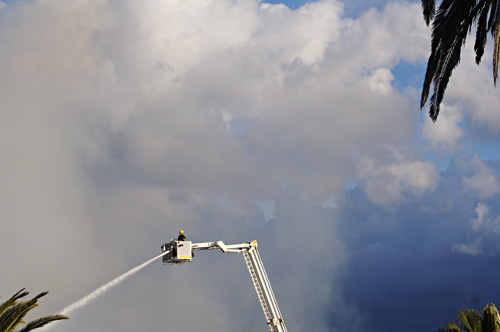 "This tram will terminate in Fitzroy Street. There is a fire at the Palais Theatre"
A collective grown filled the tram, not for the inconvenience, but at the prospect of another landmark being razed from the St Kilda landscape.
"Just maybe, it is the Palace", somebody whispered hopefully to themselves. "Everybody confuses those two buildings".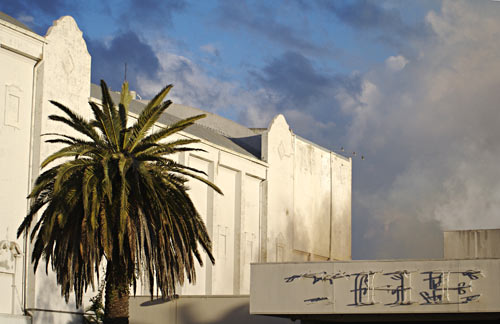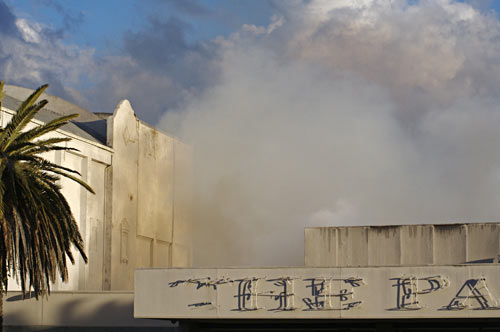 The Palace burns.
posted July 7 2006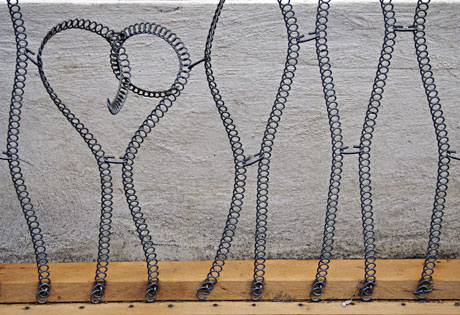 Found: Foster Street, St Kilda
posted July 6 2006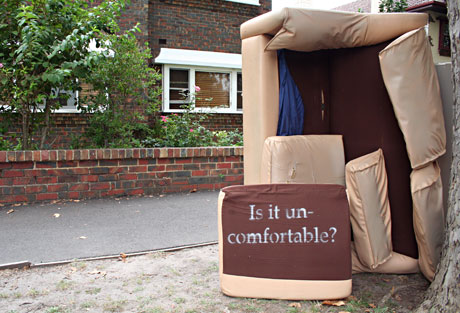 posted May 9 2006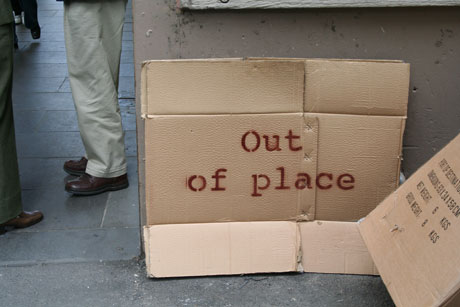 I love St Kilda is moving to Writing in public space. The new site will continue to reflect the nature of gentification and homogenisation in a globalised world. All new posts about St Kilda will appear in the ilovestkilda category of the new blog.
This site will stay here but no more work will be posted. So if you are a new visitor take a tour around the backblog, explore this chronicle through the categories (at left) or you can read from the beginning. Navigating through the site in this way will present a different view of the street life in a place called St Kilda.
Stories and text on abandoned furniture are listed under discarded and for other street work go to postings.
posted May 8 2006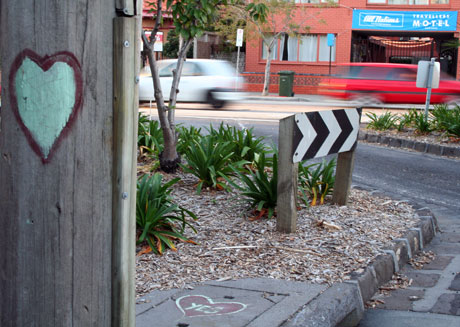 posted May 6 2006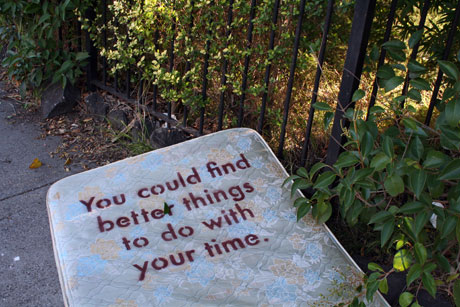 "What are you doing that for?" he said.
"To prompt a different way of thinking about stuff in the street ."
He paused for a second, then said "you know in the 30s there was this fellow who used to write the word Eternity in chalk on the pavement. He did it for years all over Sydney, the same word over and over again."
"That's one of the ideas behind this work" J said enthusiastically.
"I could find better things to do with my time" he answered. "But it was nice talking to you" he said as he walked away.
posted March 29 2006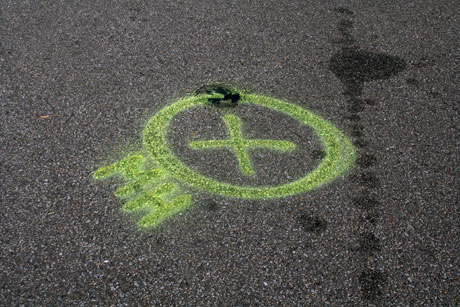 The comet marks the spot for some new traffic calming in Mitchell St to help the punters who are looking for a girl stick to the right side of the road.
The only kind of aerosol art allowed during the Commonwealth Games. To see the rest of the series go to City Traces.
posted March 28 2006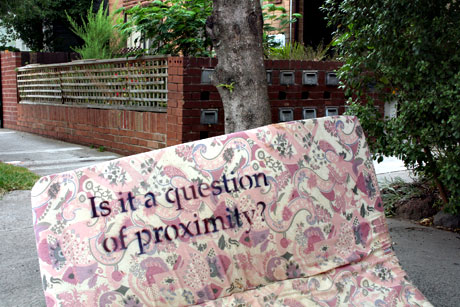 …….or community action. Robe St was 'the sex beat' in St Kilda until the Council put in roundabouts, one way sections and traffic calming measures to stops cars from cruising. The business moved on to neighbouring streets. Now the residents are regularly seen discussing the unsightly dumped furniture in the street. Will they convince Council to remedy this problem too?
posted March 27 2006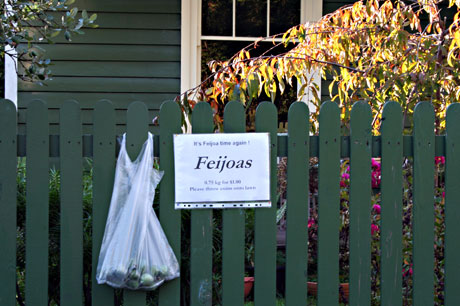 It's feijoa time again.
$1 for .75 kg. Please throw coins onto lawn.
As J was taking the photo A stopped on her bike.
"Isn't it great", she said, "my daugther S helped pick the fruit this year".
"She collected a whole pile of plastic bags all ready for the harvest. Yesterday she waited all day for the owners to come home. Then they filled 15 bags and look, now there is only one left and everybody just throws their money on the lawn," she exclaimed. "My daughter thinks this house is the most magical place in St Kilda."
Click here for stories and comments from last year's feijoa time.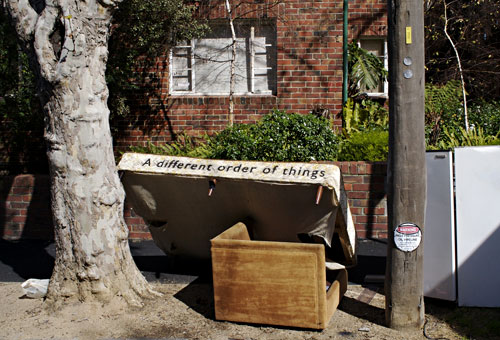 Acland Street, St Kilda
posted March 24 2006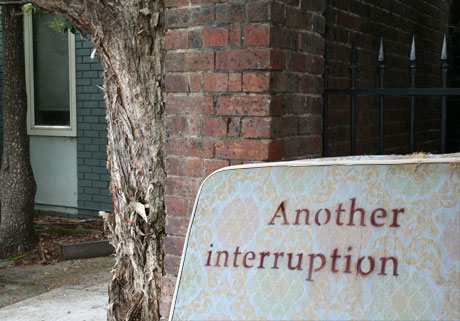 posted March 22 2006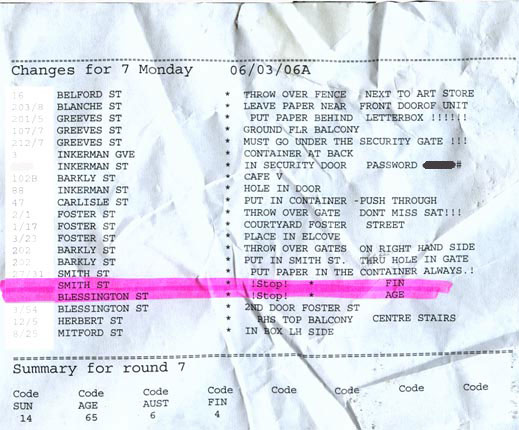 Maybe the paperboy deserves a raise.
posted March 16 2006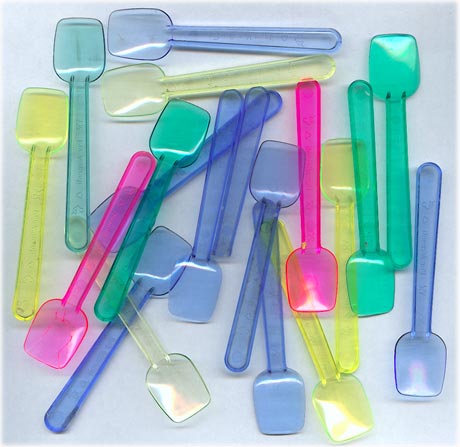 Always something there to remind you.
posted March 15 2006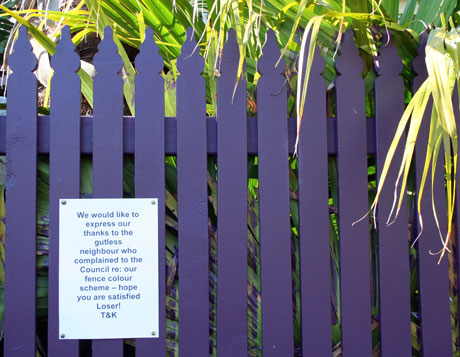 A matter of taste or a question of manners?