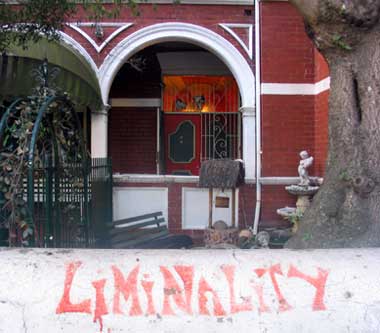 The stencil was ready: site specific, object specific, and text specific. J had been house bound for 2 day because her son wasn't well enough to go to school. She'd just picked up her 86 year old mother from Spencer St Station. "I've got to go out for a minute, get some cough medicine for L. "
She jumped on her bike pedalled like fury to the first abandoned arm chair. Gone, the Council must have taken it to the dump. Lucky there is another one around the corner she thought.
Up Acland street she pedalled, phoning her spotter as she went – "it was there this morning" said the voice. J looked at the place where the armchair had been and there was the word.