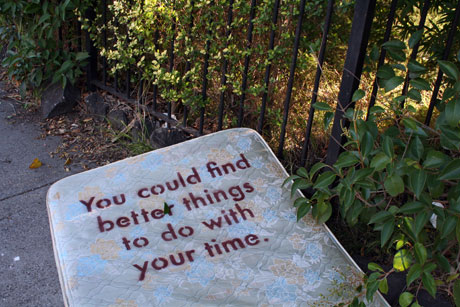 "What are you doing that for?" he said.
"To prompt a different way of thinking about stuff in the street ."
He paused for a second, then said "you know in the 30s there was this fellow who used to write the word Eternity in chalk on the pavement. He did it for years all over Sydney, the same word over and over again."
"That's one of the ideas behind this work" J said enthusiastically.
"I could find better things to do with my time" he answered. "But it was nice talking to you" he said as he walked away.