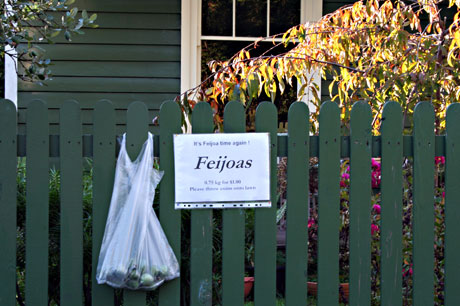 It's feijoa time again.
$1 for .75 kg. Please throw coins onto lawn.
As J was taking the photo A stopped on her bike.
"Isn't it great", she said, "my daugther S helped pick the fruit this year".
"She collected a whole pile of plastic bags all ready for the harvest. Yesterday she waited all day for the owners to come home. Then they filled 15 bags and look, now there is only one left and everybody just throws their money on the lawn," she exclaimed. "My daughter thinks this house is the most magical place in St Kilda."
Click here for stories and comments from last year's feijoa time.
posted March 16 2006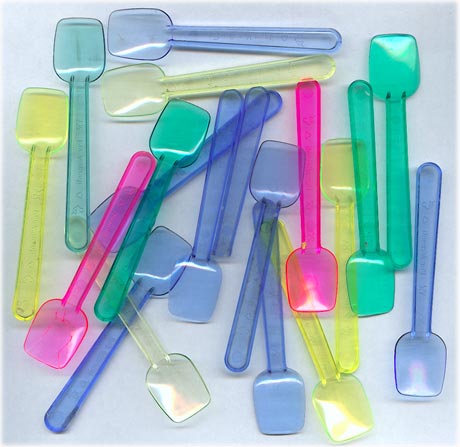 Always something there to remind you.
posted March 6 2006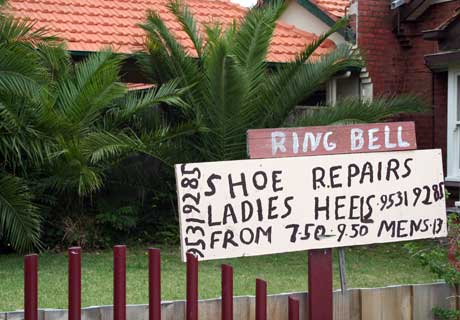 posted February 2 2006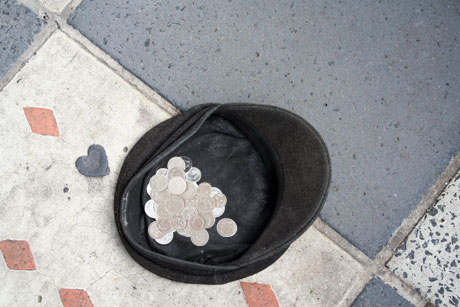 "Where have you been" he said, "I've got all these five cent pieces for you. I need you to change them for me. The supermarket won't let me use them to buy my things and I've got that many of them."
"I hate 5 cent pieces. If I put them in my pocket I get holes and then the gold coins fall out. If I bring them down tomorrow will you come by so I can give them to you. You're my money laundress you know."
posted January 27 2006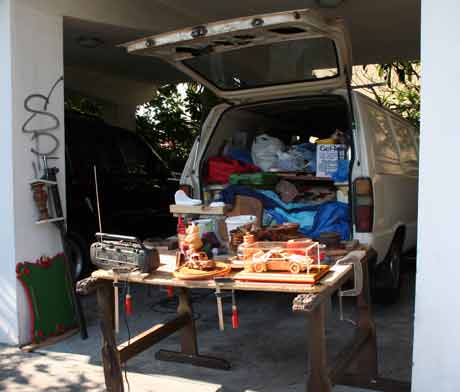 …. but there is always a carspace under a block of flats. This one is on the corner of 2 busy roads in East St Kilda. When J asked the price of an inlaid bowl he said, "you wouldn't be able to afford it, only people in Europe know the real worth of this type of work."
He then produced a miniture bundle of photocopied sheets neatly stapled at the top.
The text was blurred and the images bleeding at the edges as a result of being reproduced over and over again. In amongst the drawing and photos was this story.
When the client who was shopping for for furnishings in Vienna chanced to meet a friend who was a wealthy business man, he said, "don't waste your time with this stuff. There is this guy in Australia who's name is Imre Carugo, he does beautifully inlaid marquetry handcarving furniture individually designed top Quality Master Pieces."
posted December 20 2005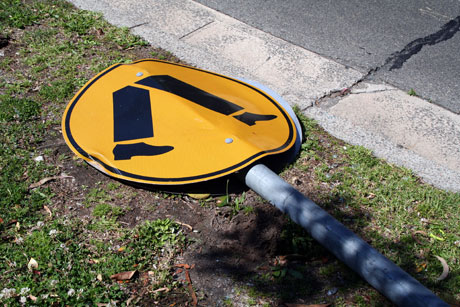 posted December 16 2005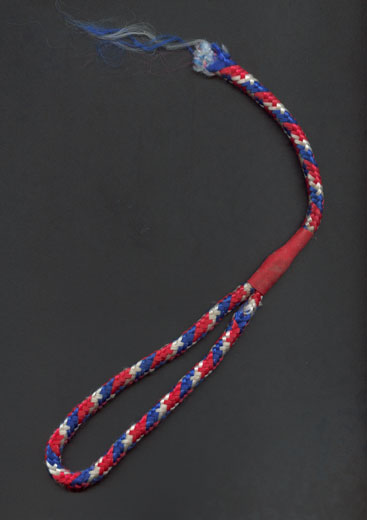 Found next to the Off Leash Dog Walking Area at St Kilda Beach
posted December 13 2005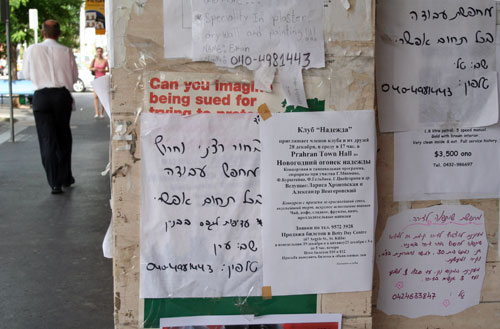 Russian Deli – East St Kilda
Carlisle Street is looking more and more like a yuppie cafe strip but you can still do your shopping there. and find the all the services you require.
posted December 12 2005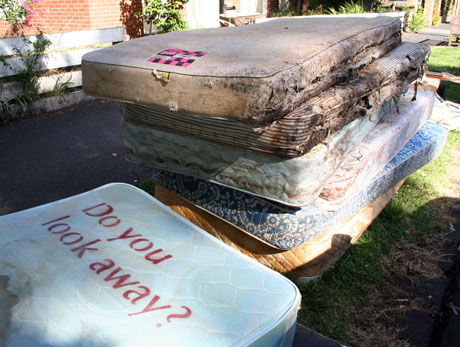 posted November 29 2005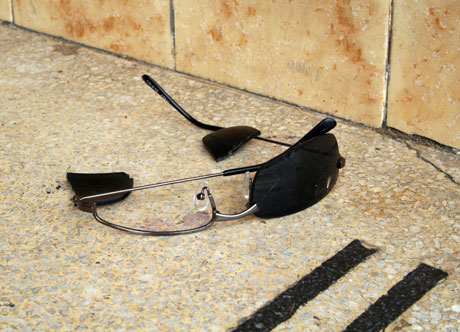 Found: Outside the Greyhound Hotel – 11.00 AM
posted November 28 2005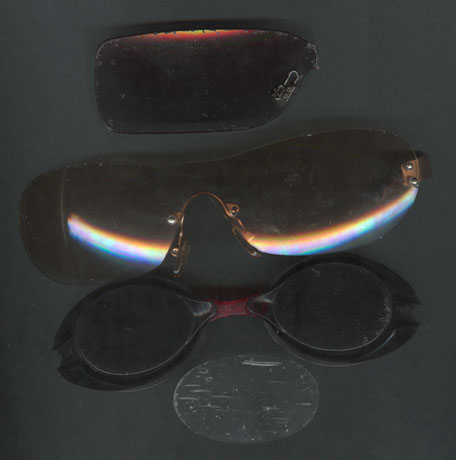 Found: St Kilda streets
posted November 14 2005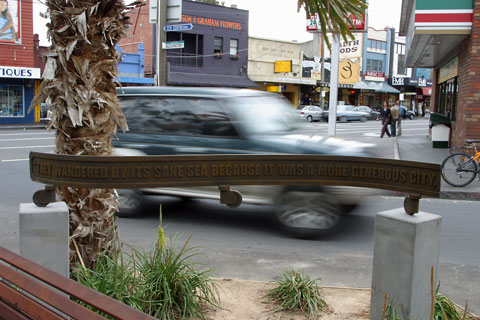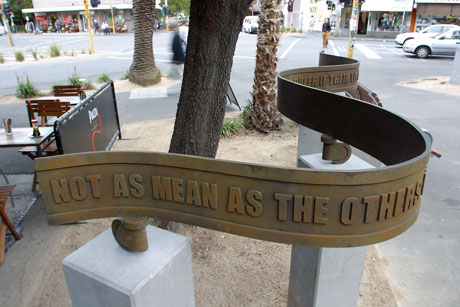 Rest in Peace – Kenny Douglas 1943 – 2005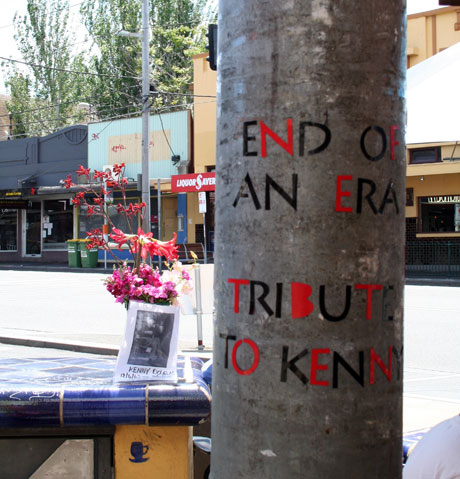 St Kilda wouldn't be St Kilda without the local characters that have always been part of the streetscape. They are as important as the physical qualities of the land and give this community its unique identity. Monument on Wheels was conceived to pay homage and represent the importance of these people.
The shopping trolley wheels and the weaving text represent the paths both psychological and physical that these people have traversed to survive on the streets. The text is broken up into fragments and the order isn't immediately evident, just like the speech of some of the people the work refers to. If you want to get the full meaning you have to stop for a minute and think.
Most people who have lived in St Kilda can tell you about a favourite character, often with a fondly described name: track suit man, green man or milk carton man, who constructed millinery extravagances from old milk cartons and wouldn't leave home without his hat
The work celebrates the resourcefulness and importance of these characters, but also recognises the community that supports these people; restraunteurs that feed them, the people who stop and have a 'yak' with John or Kenny as they go about their daily business, or those who handover for the $3 coffee that is really a beverage enjoyed from a brown paper bag.
"They wandered by it's sane seas because it was a more generous city, not as mean as the others, where the would be singled out as being queer if their lipstick were skew whiff or buttons undone, or speech slurred or hands shaky and yellow with nicotine".
posted November 8 2005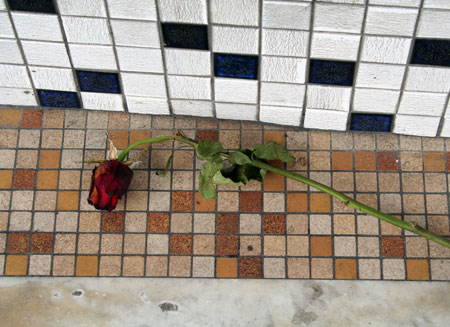 "Do you want a rose? A gold coin for any one you want".
Up and down Acland St he travails, fronting locals, strangers and tourists in the bars and cafes. He always moves on quickly if there are not takers.
The other day he had on 2 different coloured shoes… a different kind of look to the young gals who used to sell roses for charity.
posted November 3 2005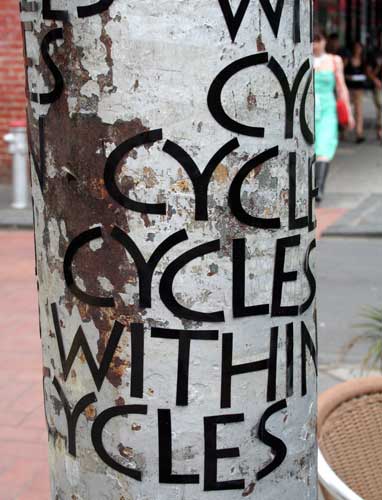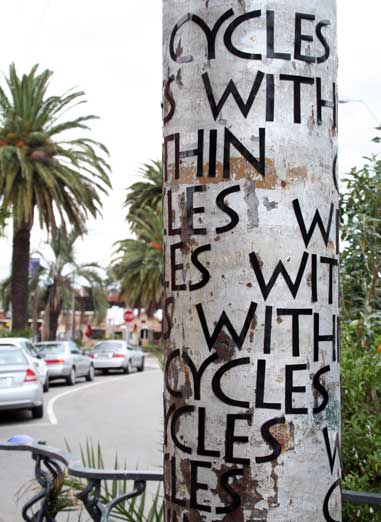 posted October 31 2005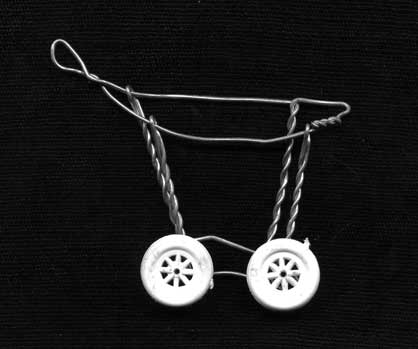 Champagne wire found: Acland St