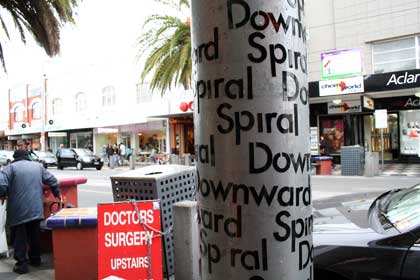 J was just finishing the last letters in the spiral when she heard a voice say, "that's a bit pessimistic, it should be the other way", a cheery looking woman commented. "Spirals can go up too you know".
posted October 24 2005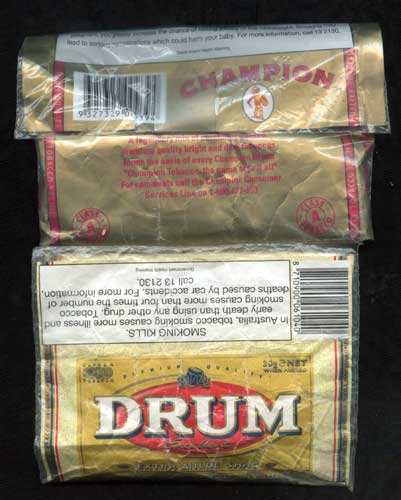 "Here's some more 5 cent pieces for your little boy" he said.
"And there are some 10 cent pieces too, the shops won't take them either".
The coins had been carefully sorted and stashed in two empty tobacco pouches.
"I can't keep taking this money. It's the wrong way round. You're the poor bugger and I'm the comfortable middle-aged woman." J replied.
"Nah, nah" he said "just give them to your son so he can buy an Xmas present for you". "Not any more" she said to which he quickly offered "I can be your arts patron".
"No" she said emphatically "I'll be your moneychanger, I'll take your small coins to the bank".
"All right", he said with a twinkle in his eye "when I see you coming down the street I can say to people, 'Here comes my money launderer'."
posted October 23 2005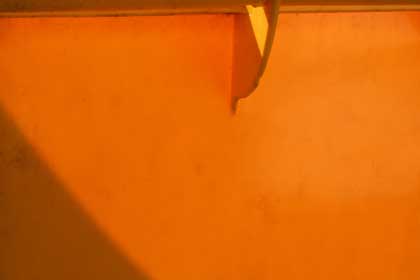 In a globalised world, cities are rapidly becoming homogeneous spaces. At first glance difference is disappearing, we see the same cars, same buildings, and same franchises. Traces is a new blog that will extend the concepts that underpin I love St Kilda by investigating other urban spaces through the marks on the pavement and the minutiae found in the street.
This work will test the idea that you can can understand your location by observing the details and that these traces provide clues for deciphering the narratives of the cultural terrain. Go to www.citytraces.net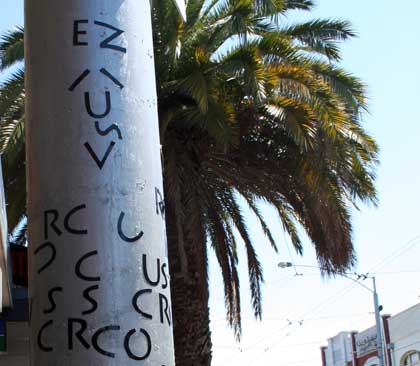 Saturday morning
posted October 21 2005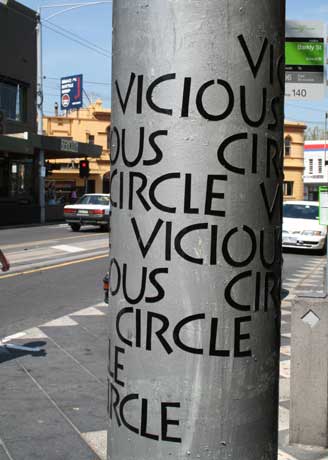 "What does it mean?"
"What are you selling?"
They kept asking her questions as she placed the letters around and around the lamppost.
J would always return the question and ask, "what does 'vicious circle' mean to you?" The responses were many and varied.
Then one fellow stormed up and said "who gave you permission to wreck public property?" "They are magnetic letters" J replied.. "Feel free to peel them off as soon as I've finished."
Then he got interested too. "What does it mean?", he asked.
J said "what do you think?"
He promptly replied, "the government".
posted October 20 2005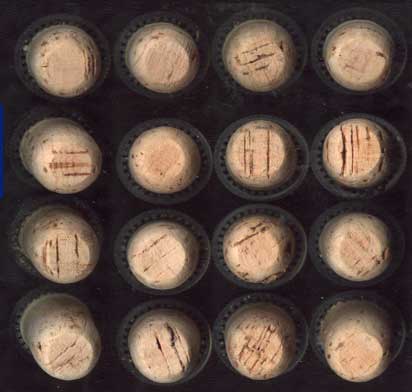 "You make artworks from things you find, don't you?" he asked as they were having their usual gasbag on the street.
"Because I could save you these port corks and then you can make something, like those bags of yours made out the champagne thingies. I could collect 2 a day because I only drink the good stuff.
My old uncle told me you have to drink the bottles where the cork goes 'plonk' when you open it. He said don't drink that cheap stuff with the screw cap it'll make you crook.
When you have your exhibition you can say it was my idea and you made it, but I wouldn't accept any money though".
posted October 12 2005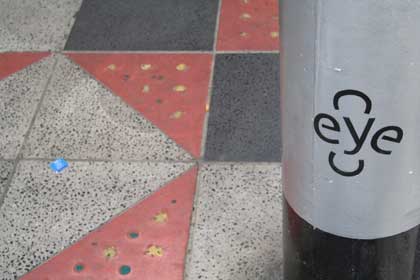 11.30 am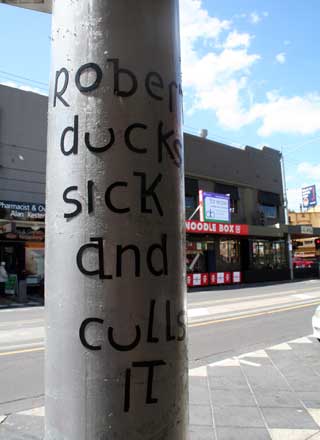 11.20 am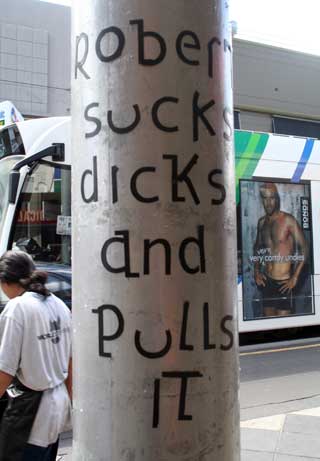 Sometime between 9.00pm Tuesday and 11.15 am Wednesday.
At 11.15 J discovers the ingenuity of St Kilda-ites. A whole new alphabet. At 11.20 somebody makes a minor change. At 11.30 a by-stander joins in and adds to the work from the magnetic letters that are left on the pavement.
posted October 10 2005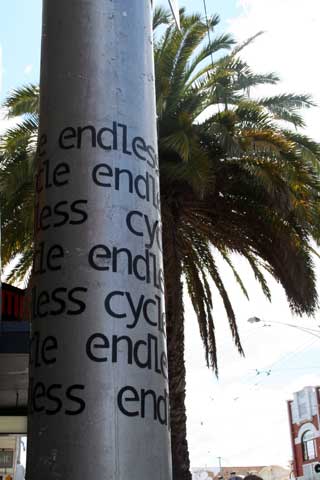 For more postings click here.
posted October 5 2005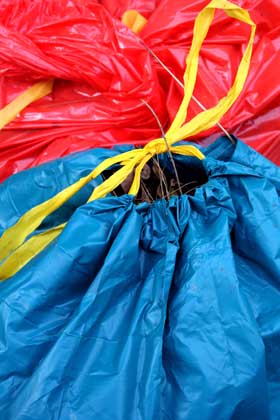 The colours of Sydney.
posted October 4 2005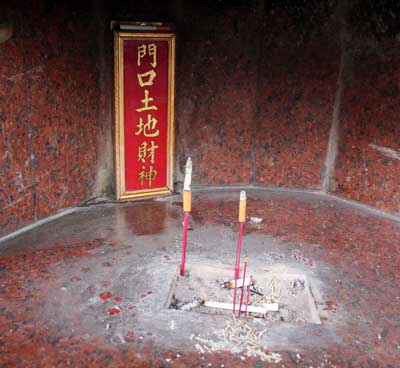 Found: Chinatown votive – sacrificial smoke
posted October 3 2005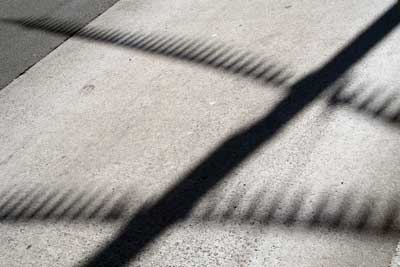 Before the game – Annandale gets out the bunting: NRL Grand Final Day
posted September 28 2005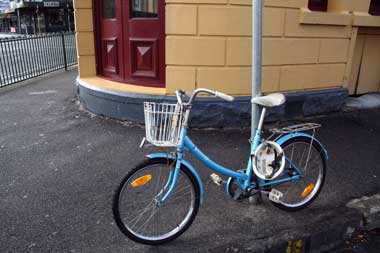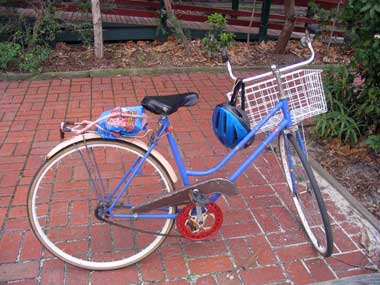 Local characters
posted September 27 2005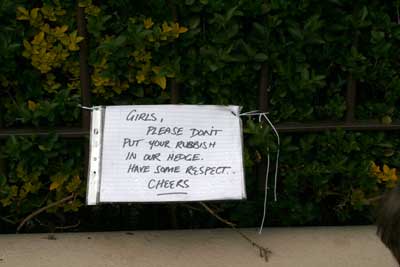 Found: Carlisle St 'beat'
posted September 26 2005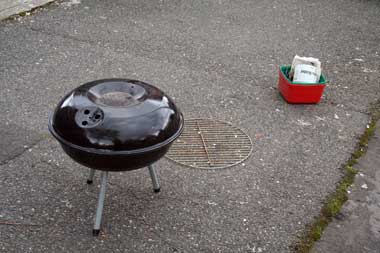 Street barbie
posted September 19 2005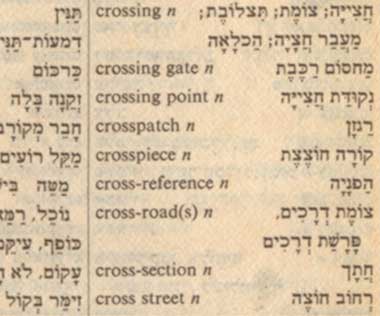 Found: Carliste St – was it another "bookcrossing"?