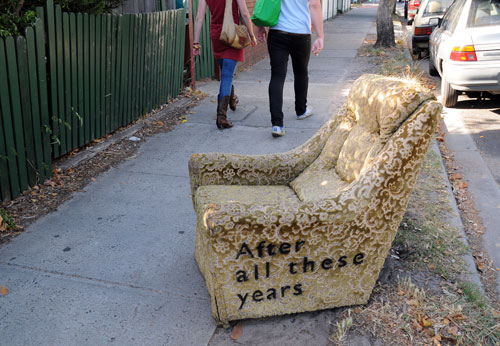 Chapel Street.
posted July 6 2006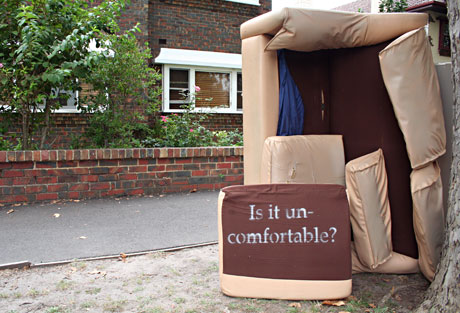 posted May 6 2006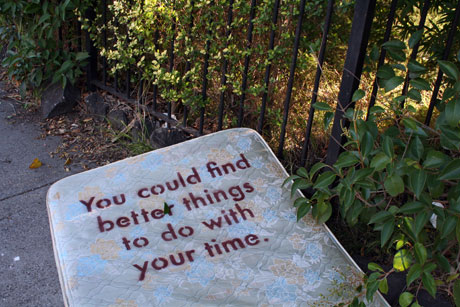 "What are you doing that for?" he said.
"To prompt a different way of thinking about stuff in the street ."
He paused for a second, then said "you know in the 30s there was this fellow who used to write the word Eternity in chalk on the pavement. He did it for years all over Sydney, the same word over and over again."
"That's one of the ideas behind this work" J said enthusiastically.
"I could find better things to do with my time" he answered. "But it was nice talking to you" he said as he walked away.
posted March 28 2006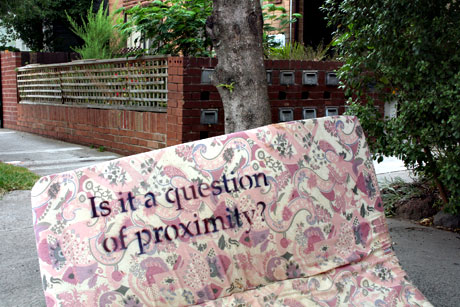 …….or community action. Robe St was 'the sex beat' in St Kilda until the Council put in roundabouts, one way sections and traffic calming measures to stops cars from cruising. The business moved on to neighbouring streets. Now the residents are regularly seen discussing the unsightly dumped furniture in the street. Will they convince Council to remedy this problem too?
posted March 27 2006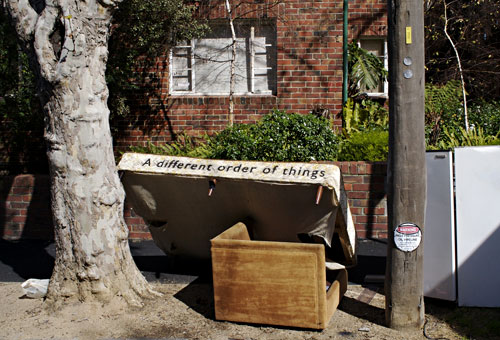 Acland Street, St Kilda
posted March 24 2006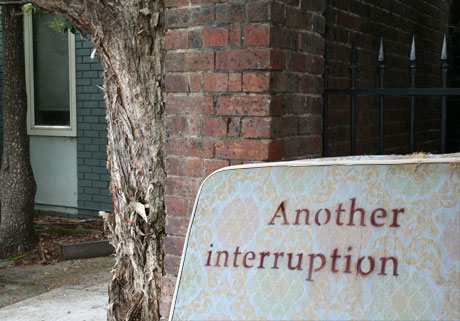 posted March 10 2006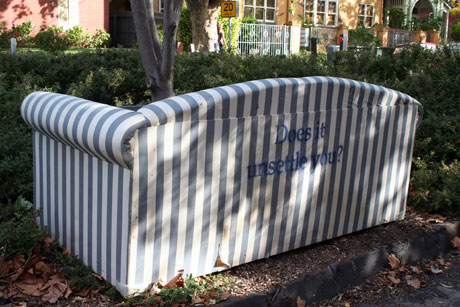 "What are doing?", he asked, as she was pinning on the stencil.
"It's just a bit of temporary art in a public space", she replied.
"Did you put the couch there?"
"Oh no", she said "it's just been dumped. Lots of people move in out of the area, the rents keep going up or maybe somebody got a new couch and didn't want the old one."
"Is it a bit of agit-prop?", he enquired.
"No", she said, "it's what ever you want to make of it, however this is a sex beat."
"Oh" he said "I did notice that."
When she told him that there was more work on a website he asked for the address as she finished taking her photos.
Suddenly he said, "you're Julie Shiels".
"How do you know?" she stammered, part surprise, part horror. "I just looked it up", and he showed her the site from his mobile phone.
"Can I take a photo too?" he asked "my wife's an artist, I think she'll like this".
posted March 7 2006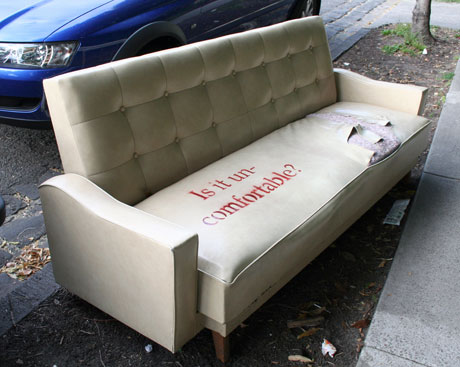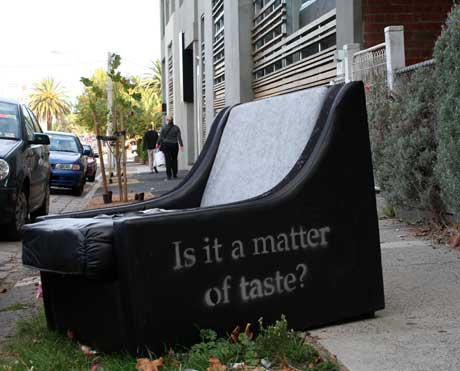 posted March 1 2006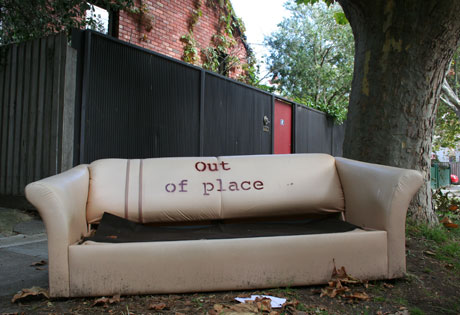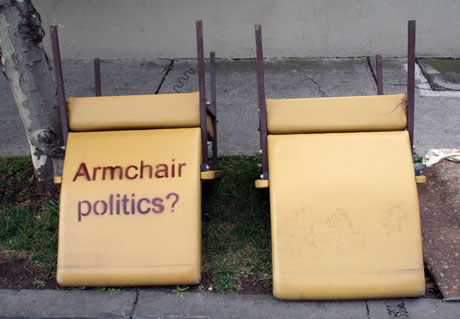 posted February 10 2006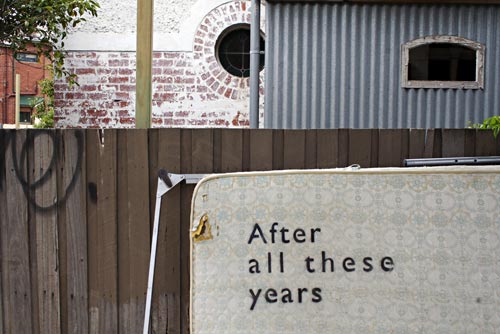 Car park behind Acland Street – Saturday 2.00pm.
posted February 6 2006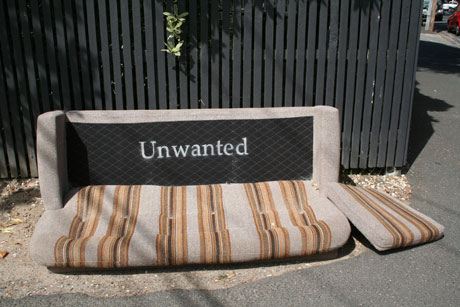 posted January 31 2006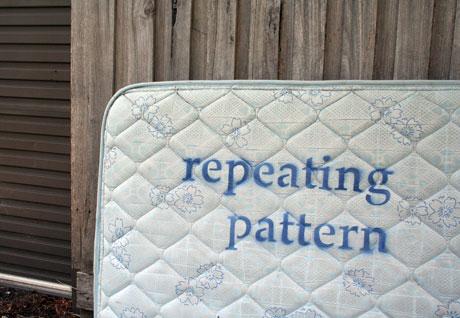 Every couple of weeks somebody dumps a mattress in this particular place. The patterning on the covers are lacklustre and the location is hard to photograph. To help things along J picked out the repeating flower motif with a fine blue line of texta pen.
Nothing like a bit of 'plein air' drawing.
posted January 30 2006