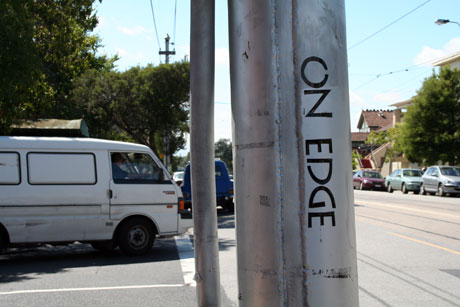 Corner Greeve and Carlisle Streets
posted December 6 2005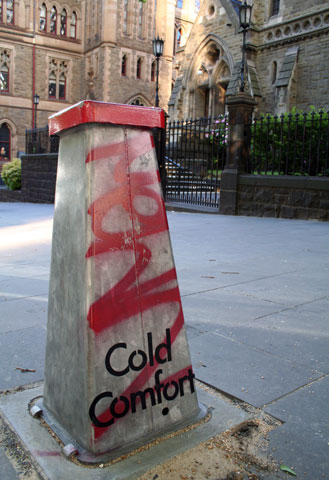 In more ways than one. To see more go to writinginpublicspace.com citytraces.net.
posted November 22 2005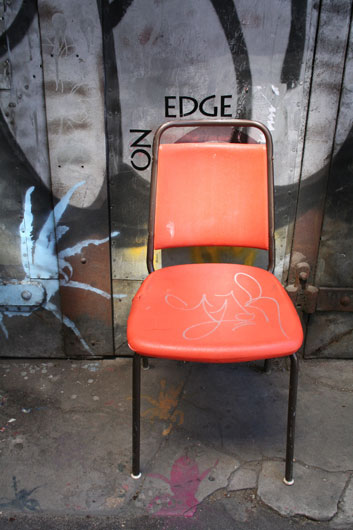 Go to Traces for more of the 'city on edge'.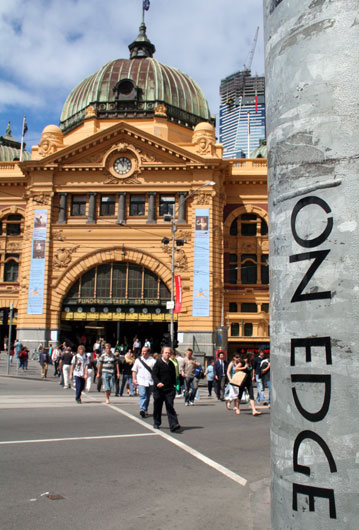 posted November 3 2005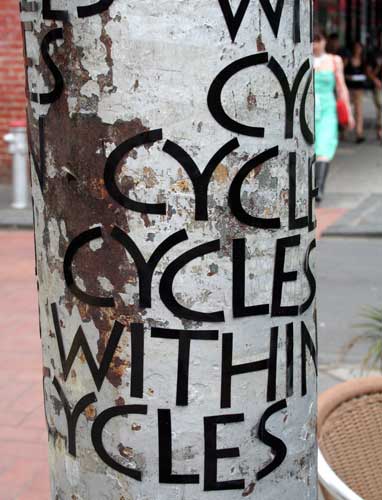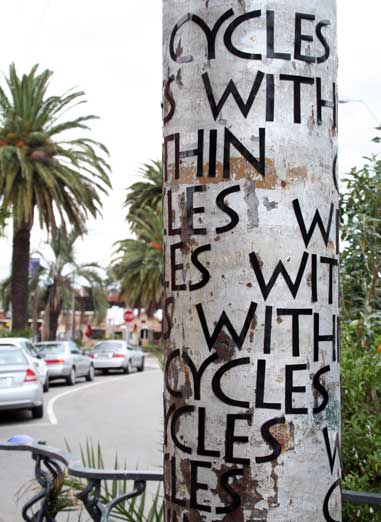 posted November 2 2005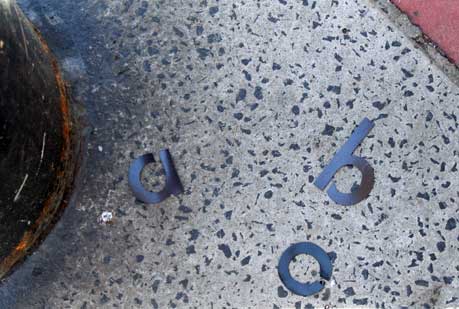 The letters were strewn up and down Acland St. The first time it was a drag, the second time it was mean spirited. It wasn't the council cleaners, just somebody who want to spoil the fun.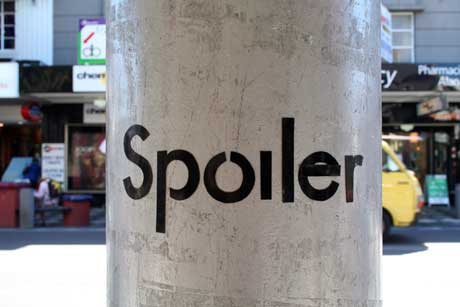 posted October 27 2005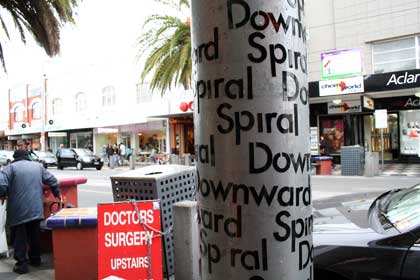 J was just finishing the last letters in the spiral when she heard a voice say, "that's a bit pessimistic, it should be the other way", a cheery looking woman commented. "Spirals can go up too you know".
posted October 23 2005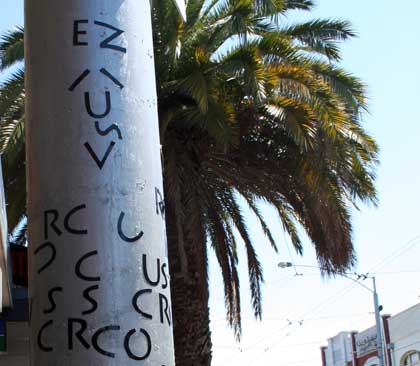 Saturday morning
posted October 22 2005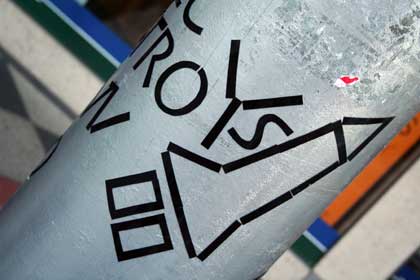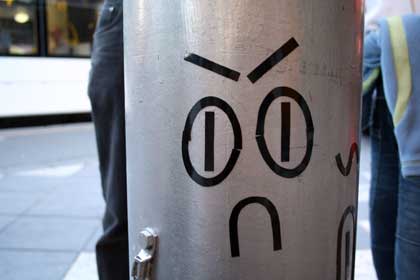 posted October 21 2005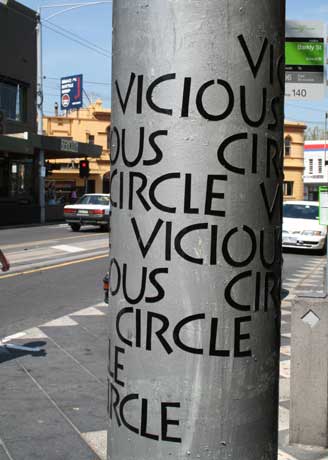 "What does it mean?"
"What are you selling?"
They kept asking her questions as she placed the letters around and around the lamppost.
J would always return the question and ask, "what does 'vicious circle' mean to you?" The responses were many and varied.
Then one fellow stormed up and said "who gave you permission to wreck public property?" "They are magnetic letters" J replied.. "Feel free to peel them off as soon as I've finished."
Then he got interested too. "What does it mean?", he asked.
J said "what do you think?"
He promptly replied, "the government".
posted October 12 2005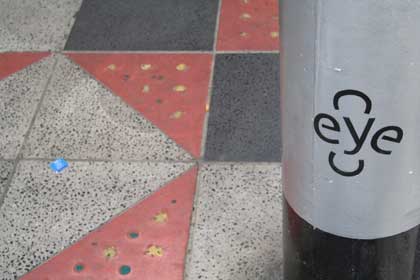 11.30 am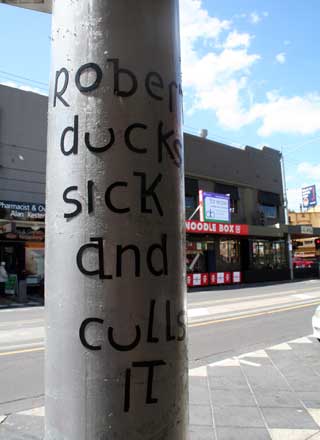 11.20 am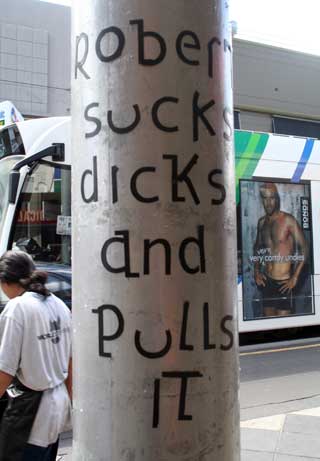 Sometime between 9.00pm Tuesday and 11.15 am Wednesday.
At 11.15 J discovers the ingenuity of St Kilda-ites. A whole new alphabet. At 11.20 somebody makes a minor change. At 11.30 a by-stander joins in and adds to the work from the magnetic letters that are left on the pavement.
posted October 10 2005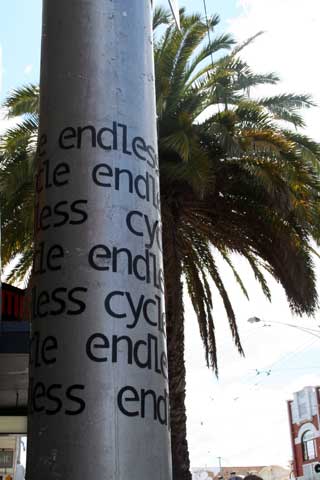 For more postings click here.