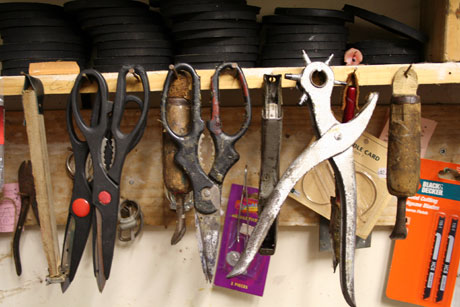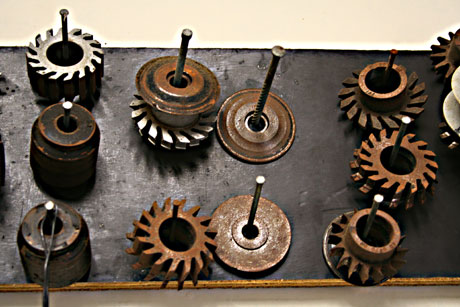 She returned to pick up her sandals and rang on the door bell.
"Come in", he said, "I just have to finish the stitching."
"Come out the back and I'll show you where I work."
"Did you originally have a shop?" she asked.
"Yes", he replied "in Bridge Road Richmond – for 40 years. Now I am retired but life doesn't go as you expect, so I do a little work from home."
"You must have seen a lot of change in Richmond," she commented, "like when they built the high-rise."
"Yes" he said, "they just took the people's houses and knocked them down. All those people, they got nothing for their land. Government couldn't do that these days."
"Do you like tomatoes", he asked. "I get a bag for you. I've got too many."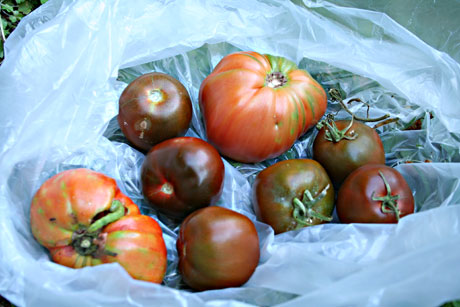 posted March 10 2006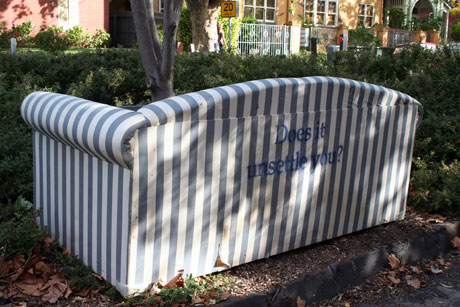 "What are doing?", he asked, as she was pinning on the stencil.
"It's just a bit of temporary art in a public space", she replied.
"Did you put the couch there?"
"Oh no", she said "it's just been dumped. Lots of people move in out of the area, the rents keep going up or maybe somebody got a new couch and didn't want the old one."
"Is it a bit of agit-prop?", he enquired.
"No", she said, "it's what ever you want to make of it, however this is a sex beat."
"Oh" he said "I did notice that."
When she told him that there was more work on a website he asked for the address as she finished taking her photos.
Suddenly he said, "you're Julie Shiels".
"How do you know?" she stammered, part surprise, part horror. "I just looked it up", and he showed her the site from his mobile phone.
"Can I take a photo too?" he asked "my wife's an artist, I think she'll like this".
posted March 7 2006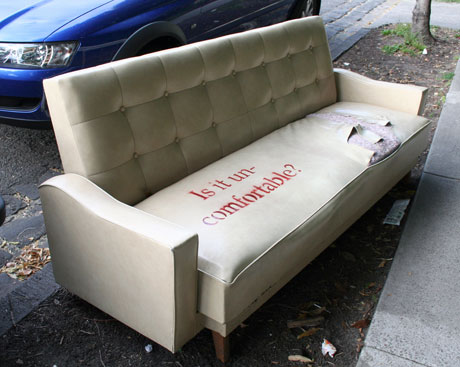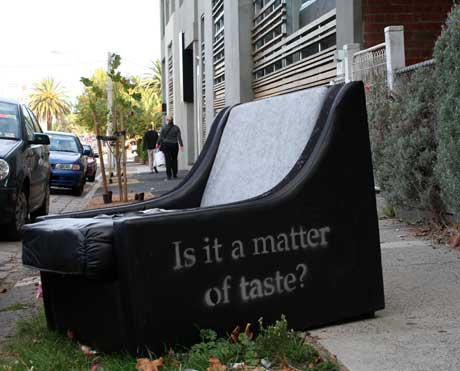 posted March 6 2006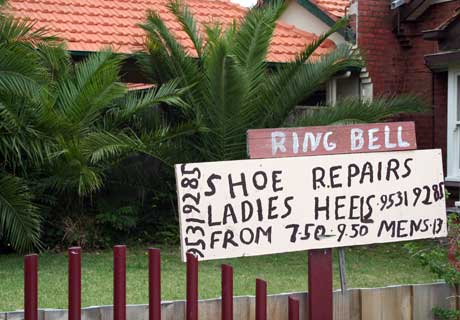 posted March 1 2006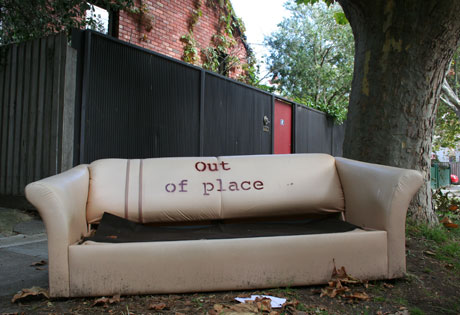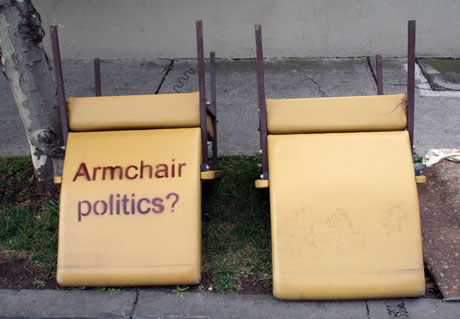 posted February 25 2006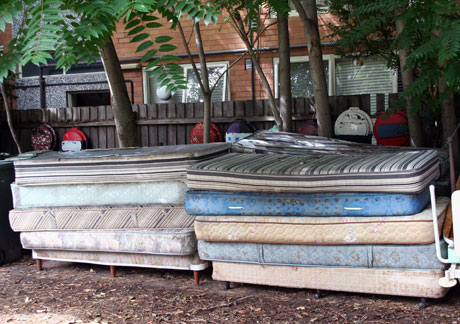 When there's a pile of mattresses in the street it's usually a sign that another boarding house is closing down and will be turned into apartments. Not so this time, local council bought this one and is giving it a makeover including new mattresses for everyone.
posted February 22 2006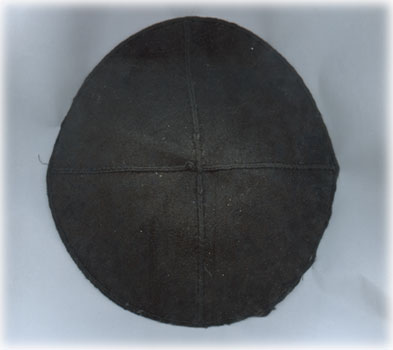 posted February 20 2006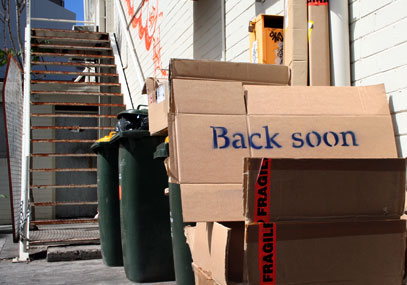 The taggers, the homeless who sleep in cardboard boxes, the junkies who use the needle disposal unit, the punters who visit St Kilda, the paper recyclers or the cardboard boxes?
posted February 17 2006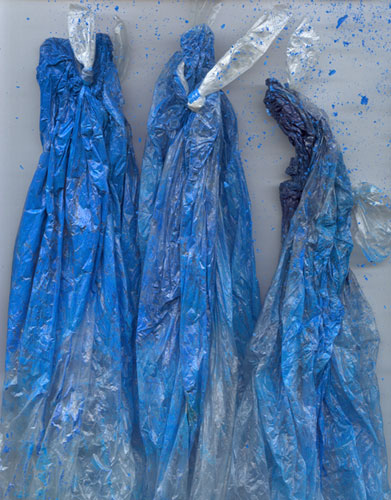 Found: Acland St
posted February 15 2006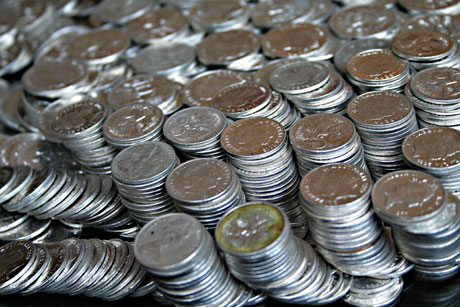 It took a week for J to count all of the coins he'd given her.
"I'm sorry I took so long" she apologised as she handed over the notes.
"Don't say sorry" he said I'm glad you didn't give me the money the other day. It was that hot," he continued, "so I went to the TAB just for the airconditioning and blew all my money.
I'd managed to stay away from the Pokies for 44 days. Did the lot in two and half hours …. all the money I saved"
posted February 13 2006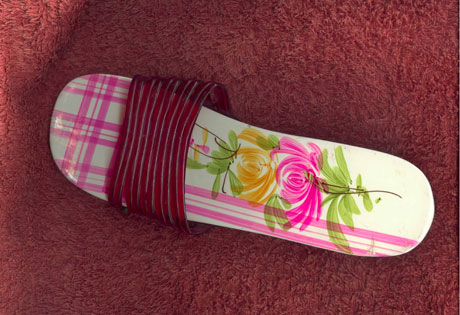 Found: Carlisle St
posted February 10 2006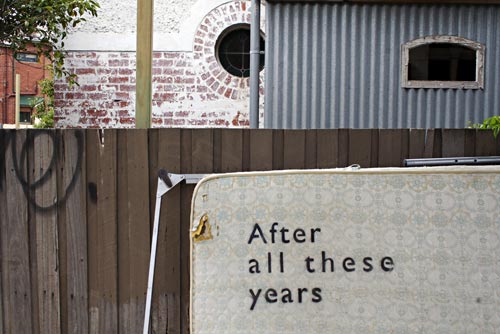 Car park behind Acland Street – Saturday 2.00pm.
posted February 9 2006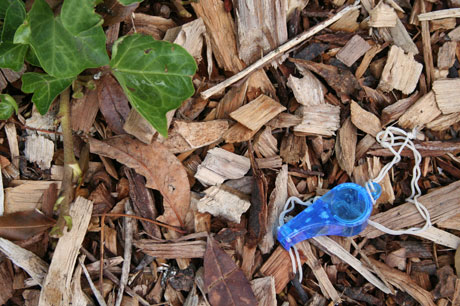 Lost: Working girls security device or child's toy?