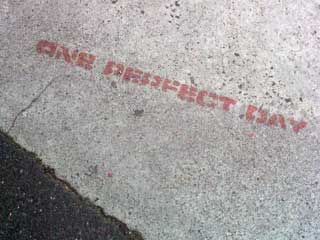 The thing I love about St Kilda is that we share it. We share it with the tourists on sunny days. We share it during the St Kilda Festival, the Gay Pride march and the Grand Prix. With sharing comes variety and excitement, the petrol heads can enjoy the pride march and the pride marchers can enjoy the petrol heads – what ever revs your engine!
St Kilda also has different shifts: day, afternoon and night. They have distinct moods. Sometimes the shifts don't mix and you end up in a shift you don't want. But like Melbourne weather you just have wait and another shift will come along.
I'm happy to share St Kilda – even with families from the 'burbs.
Greg Day