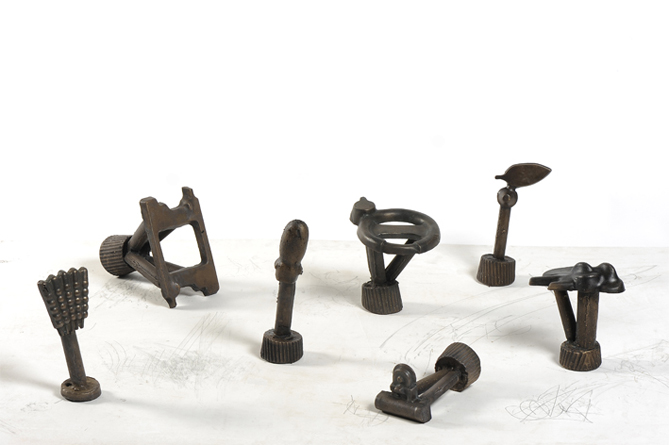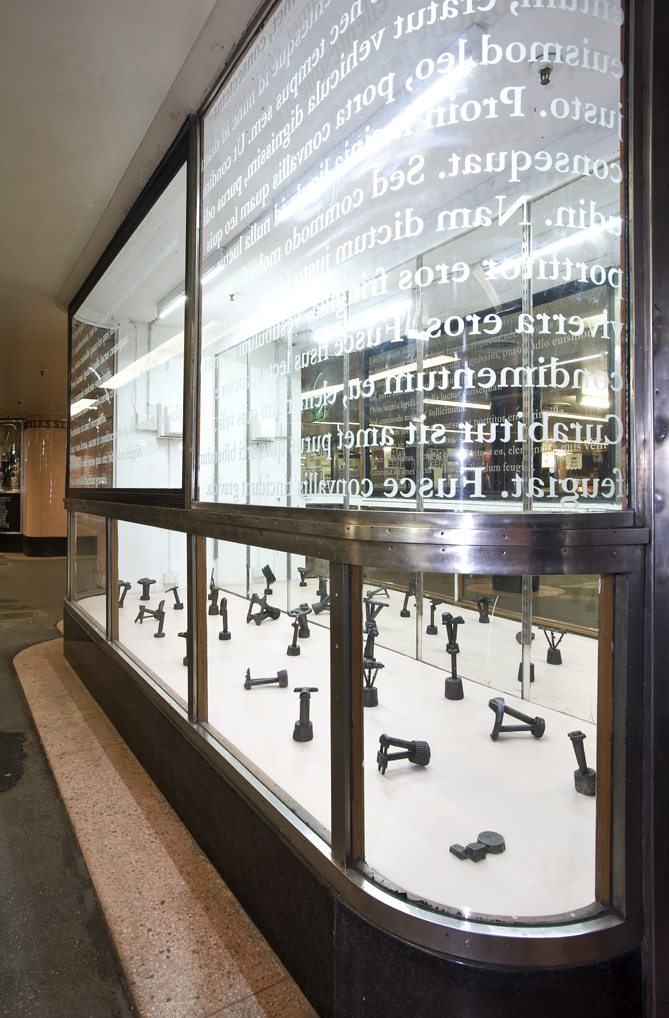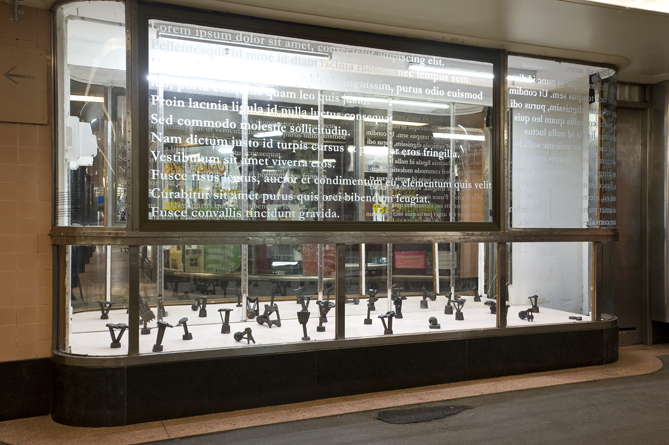 Placeholders, 2012 – battery operated candles, table tennis net, battery operated fan, bicycle lock, tooth paste squeezer, fighting fish leaf hammock, hammock hook – bronze casts from the empty spaces in plastic packaging – various dimensions
Photograph: John Brash
Exhibited in the revived display areas in the Degraves St Underpass, the objects and the text in this new work might be familiar but not recognisable. The bronze sculptures are cast from the empty spaces in clear plastic packaging, but bear little physical resemblance to the toys and implements originally enclosed in those transparent voids. Their origins are obscured and abstracted, just as we are distanced from the industrial processes used to produce the original goods.
The faux-Latin text, Lorum Ipsum, is used in publishing and graphic design as a place-holder on unfinished websites or publications. It focuses attention on appearance rather than the meaning. These sculptures and accompanying texts are a metaphoric exploration of 21st century consumer culture.
Installed in a large glass Vitrine these relic like objects suggest the goods that might have been displayed in the glory days of the old Campbell Arcade but also remind us of all the commodities we are churning through as the cycles of obsolescence speed up.
PLACEHOLDERS
Dates: July 2 – July 28, 2012
Platform Contemporary Art Spaces
Degraves St Subway, Melbourne
Hours:Monday to Friday 7am – 7pm
Saturday – 9am – 5pm