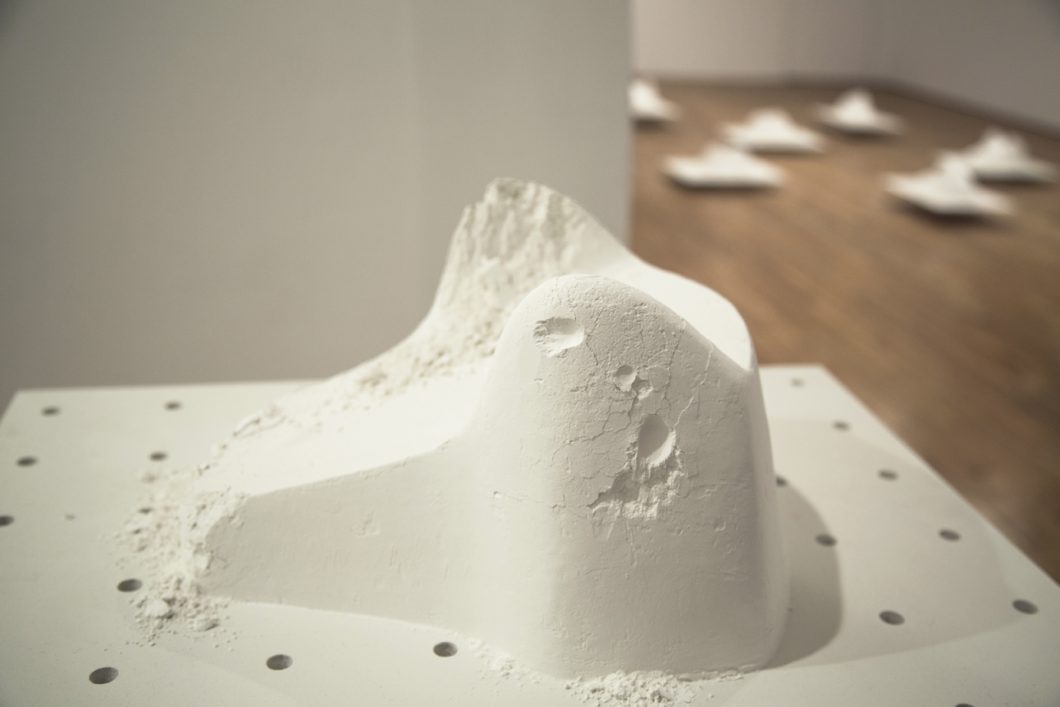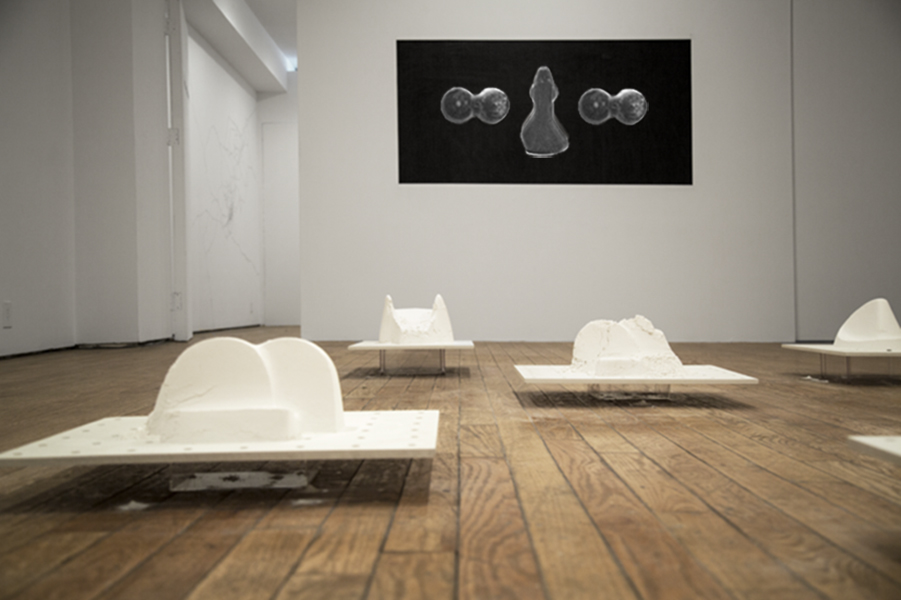 Photographs: Abby Robinson
RESISTING DISAPPEARANCE: AC Institute, Chelsea, NYC, 2015
Resisting Disappearance is derived from the empty space found in clear plastic packaging. The transparent form of the empty vacuum package is both an object in itself and an echo of the commodity it once encased.
The voids in these ready-made moulds have been amplified and transposed using two ephemeral materials: light and dried plaster. Julie Shiels uses a combination of photograms and loose caste objects to visualize a trash item in a way that can be perceived beyond its status as commodity. The project seeks to reflect on the temporality, the materiality and the mutability of waste.
Loose plaster, MDF, digital prints. Dimensions variable.