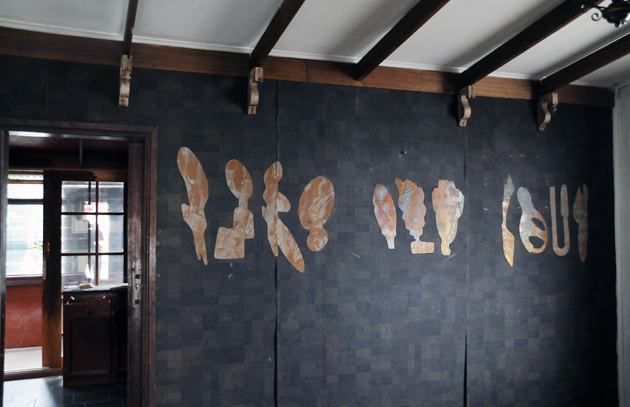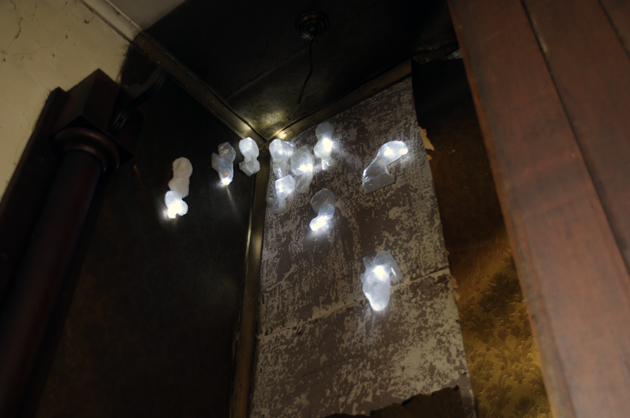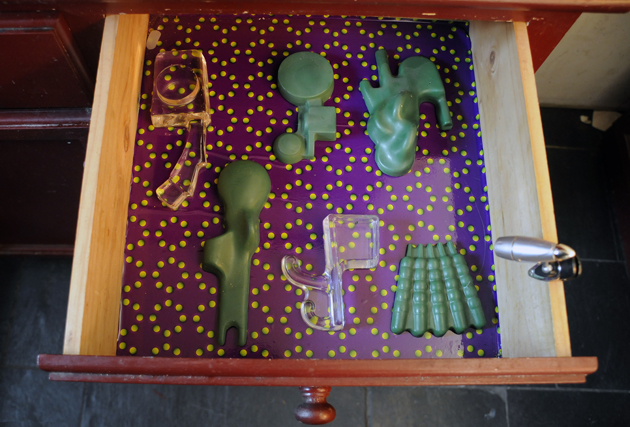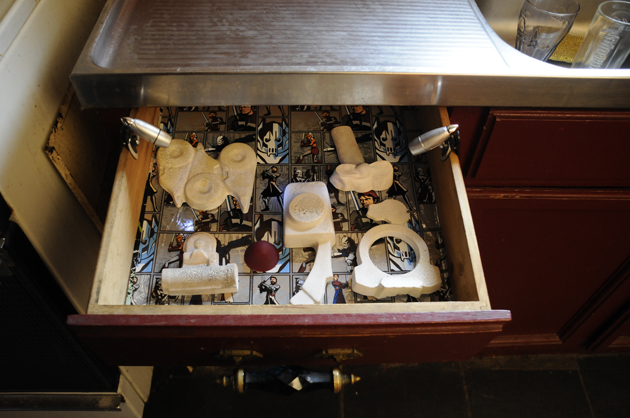 UNCOMFORMITY, Port Melbourne
'Unconformity is a missing interval in the geological record of time and place.
The passing of time can be seen as a horizontal chronological process, but it is also physically recorded in the successive layers of sediments build and constitute the Earth's strata. Alternatively, the passing of time can be seen as immaterial when it is considered to be held in the narratives that occupy a place.
'Unconformity' uses art-making to mark a transition in a domestic occupation that has been consistent since 1894. It is an exhibition that is outside the established standard —the white cube gallery. It questions the boundaries between public and private as well as the relation between art and the everyday object.' Curator – Annabelle Lacroix
Trace #1 was part of the Unconformity Project staged in a house slated for demolition and was a three staged metamorphosis or evolution of a collection of domestic implements.