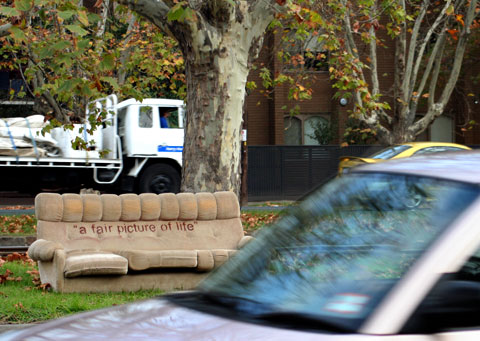 Found: Dandenong Road, Windsor on the median strip in the middle of 8 rows of traffic and a tram track.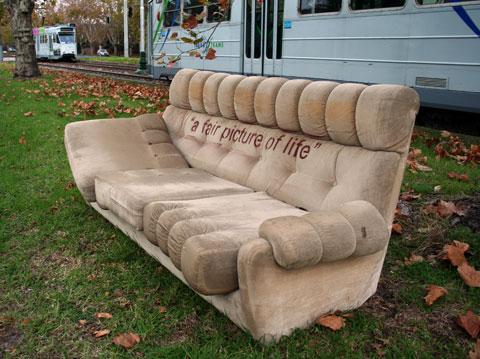 J had just finished stencilling the couch when she noticed a woman watching and waiting.
"Am going to get yelled at?", she wondered, "it will happen one day, and after all, this isn't the back streets of St Kilda."
When she crossed the road, the woman was smiling sheepishly. "That's my couch" she said.
"Well, not really, it belonged to my flatmate until he moved out. He left it on the nature strip and then decided to shift it over there. I feel so guilty, it used to be in my loungeroom…for years."
"Now you don't need to feel so bad" J replied, "it's not rubbish anymore, it's a piece of temporary art work."