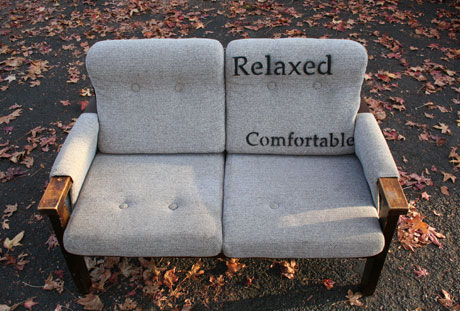 It's the Australian Prime Minister's 67th birthday today.
In the autumn of his life John Howard is well preserved for his age just like this couch. The beige herringbone cover is in good nick, the legs are sturdy and overall there are few visible signs of wear.
But surely there is more to life than this paticular version of 'relaxed and comfortable'. If we are going to have retro I think I'd prefer a bean bag on the floor.