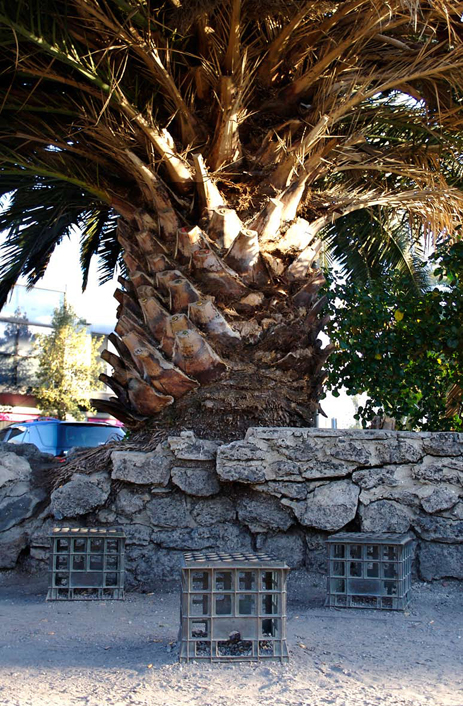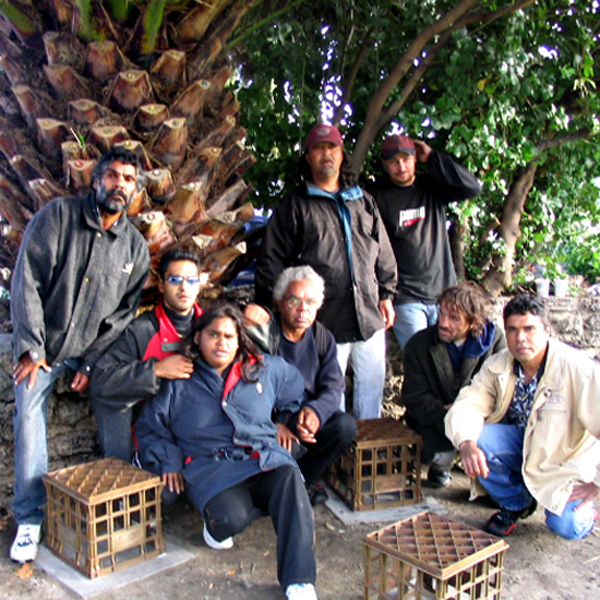 A monument to a local indigenous elder but also a gathering place for the living.
The idea for this work came from a conversation with Aunty Alma in 2002 when we were both sitting on plastic milk crates in St Kilda's O'Donnell Gardens. I remarked what good seats they were but she said she often had to hunt around to find one. I suggested that we could turn them into bronze and put them in permanently.
After that, every time I saw Aunty Alma she would say, 'You got to do that, babe. Put it in bronze.' I was already hunting for money when she died in April 2003, so I felt even more compelled to make at least one seat for her. She was a queen of the park.
When another well-known Elder, 'Boom Boom' Forbes died the next year, everyone said Aunty Alma would get lonely just being honoured with one crate so found enough money to make three crates. The third is for the living.