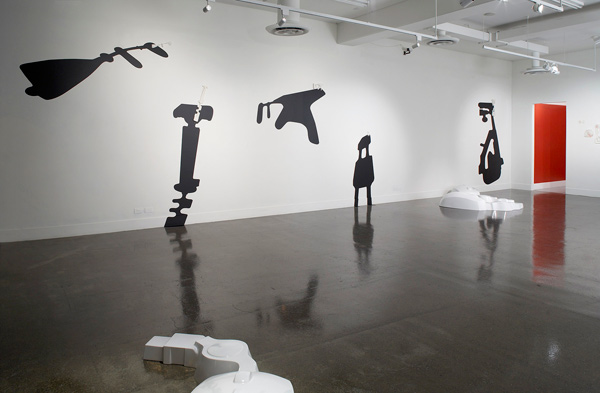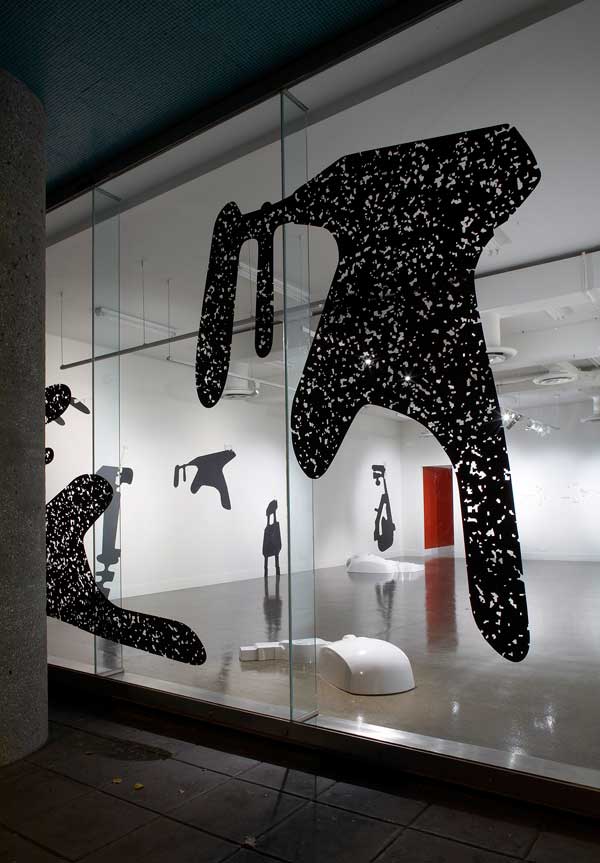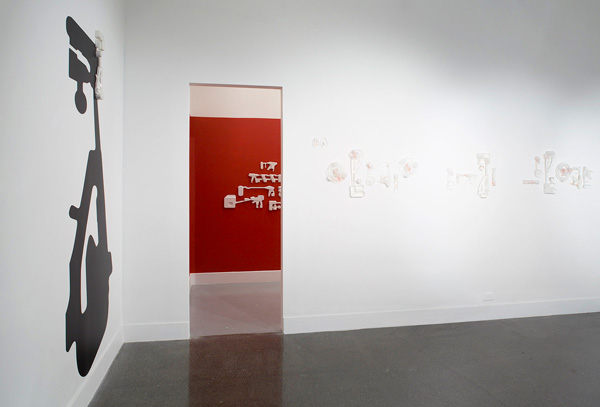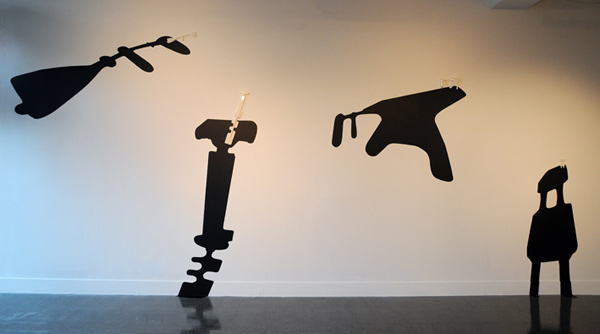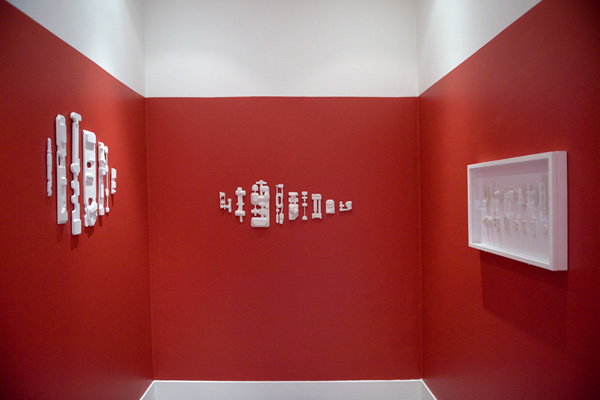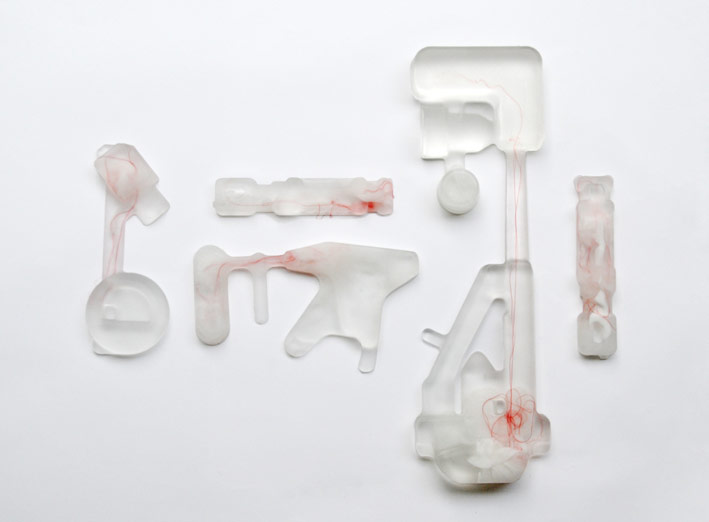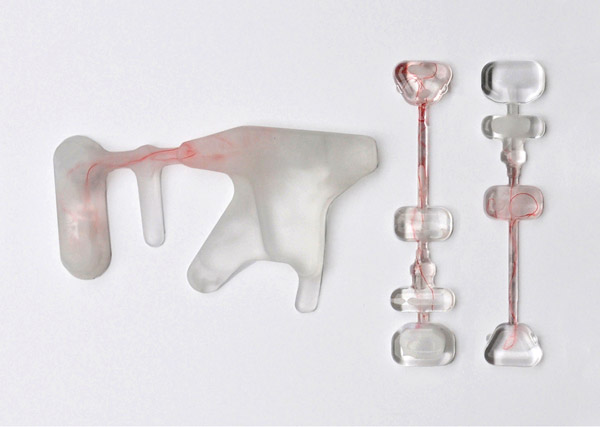 Liminal space and the surgical intervention
When a person undergoes a surgical procedure the operation is booked and the risks are assessed. On the day, the body is fasted and prepped but as consciousness slips away, the actual event becomes a void. The only conscience memories that remain sit either side of that anaesthetized empty space.
Cusp materializes this void in memory by casting the empty space in packaging that once held surgical implements and medical devices used in the operating theatre. "The range of surgical stories re-presented is substantial" says Shiels, "ranging from a breast implant to a prostate biopsy, a cataract correction to a key hole reconstruction on a knee.
"Some of the cast objects look like alien weapons or contraptions from sci-fi movies" says artist Julie Shiels. "Others resemble probes used to pierce and penetrate the body in a gothic chamber of horrors." Shiels has long made art from the empty spaces in plastic packaging and says the tantalizing thing about her work is that the original implements remain mysterious: "In many cases the objects I create bear little resemblance to the surgical technology once contained in the packaging. We don't know what happens when we are under the knife but we imagine that experience before and after the event and our imaginations sometimes get things way out of proportion"
The installation at Project Space will presents some of these subterranean imaginings. Prior to surgery fears are like shape-changing monsters in the night – filling the windows and walls and creeping across the floor. When we go under the knife we surrender ourselves to the secret codes of medicine and the language of its technology, body like and cellular. Finally we are left with hard nuggets of frozen experience archaeology of plaster objects – some broken and some in tact.
Cusp examines the surgical intervention, the aesthetics of the anesthetic. Will future archaeologists sift through our ruins and exclaim at our barbarity? Or will they marvel at our ingenuity in managing the suffering of illness and disease in our time?
Catalogue essay: Cusp e-catalogue (PDF) →
Cusp
Project Space/Spare Room
23-27 Cardigan St, Carlton
Friday 4 – Friday 25 June
Launched by Jason Smith – CEO and Director, Heidi Museum of Modern Art
SUB12
Substation
30 July – 22 August
Opening night – 6.00pm to 8.00pm on Friday 30 July,
Liminality, absence, memory, trace, sculpture