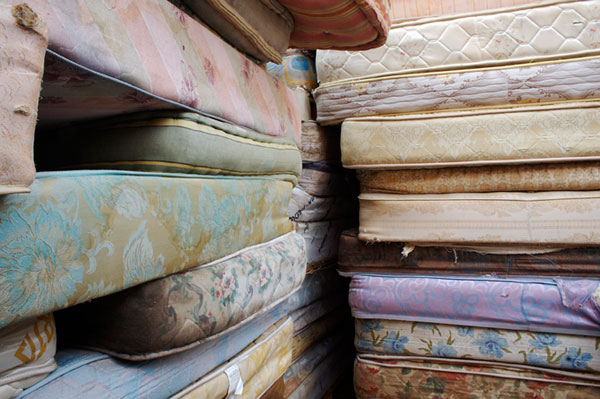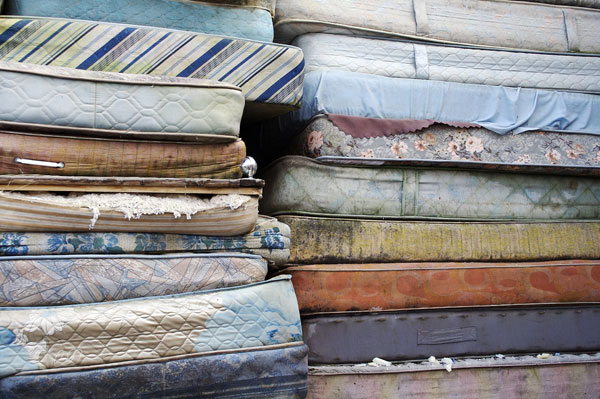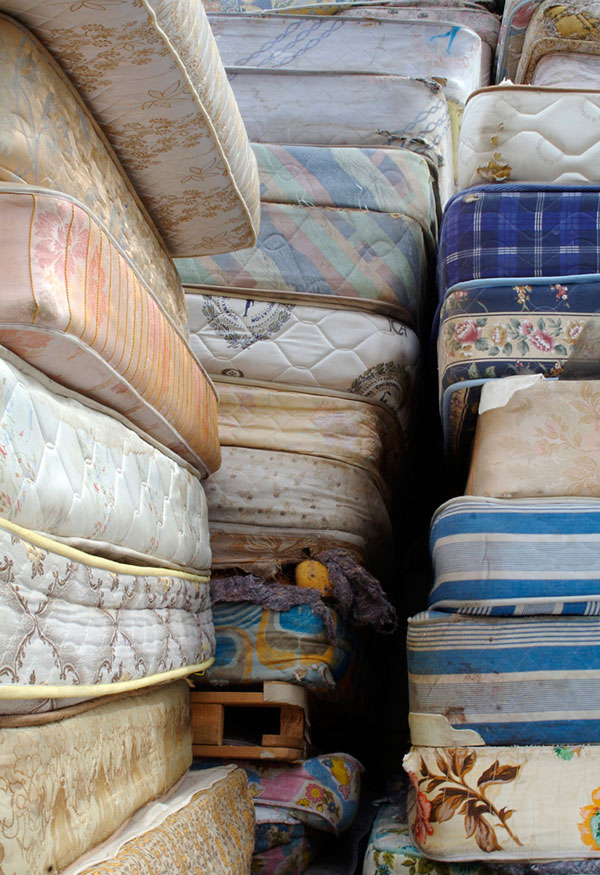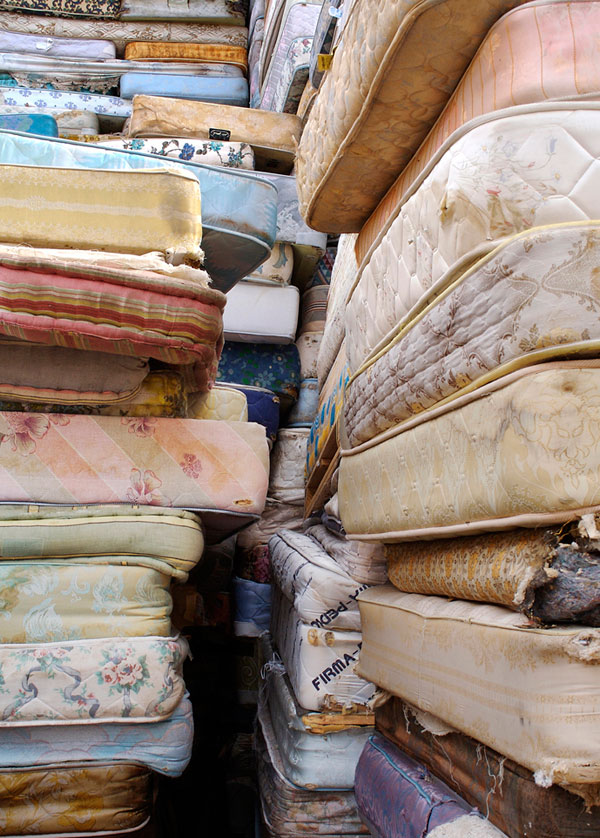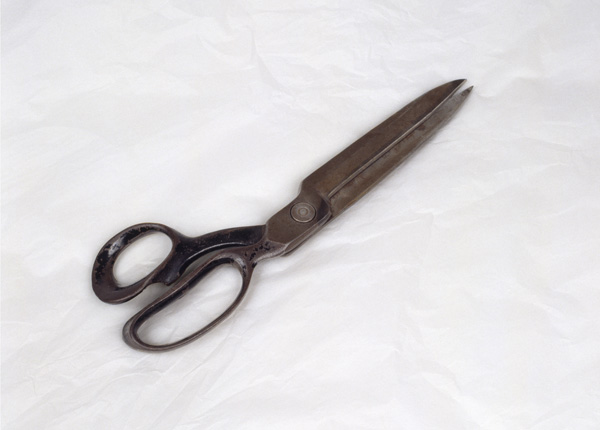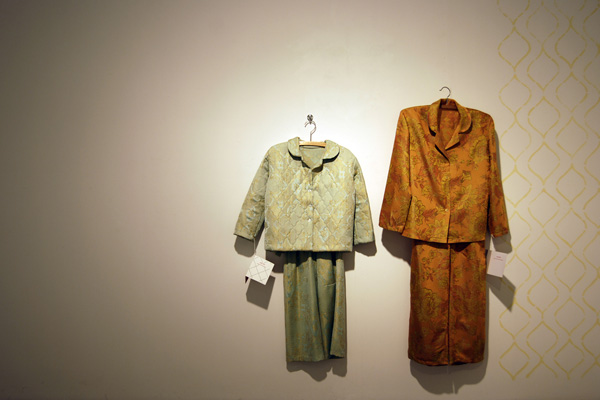 Photos: Katie Tremschnig
Monash Gallery of Art, 1 April 2009 – 10 May, 2009
Sleeper, Julie Shiels' new exhibition at Monash Gallery of Art is the culmination of a four-year project in which she has used discarded mattresses found on the streets of Melbourne as source material for her art.
The mattresses are used in a range of ways. Shiels fashions pyjamas from the upholstery, documents the array of weapons found secreted in the stuffing, photographs a mattress recycle yard and in the series Bedtime stories binds their ornate fabrics into artist's books.
In his catalogue essay Jason Smith, Director of Heide Museum of Modern Art states ' Sleeper reminds us why artists undertake the mysterious, compulsive acts they do to externalise their visions and contemplations of the world we inhabit: they tell us it is necessary to look again, to not deny some of the terrors of the everyday, and to see strange beauty and seek solace in some simple (and not so simple) things. Jason Smith, Sleeper, catalogue essay, 2009.