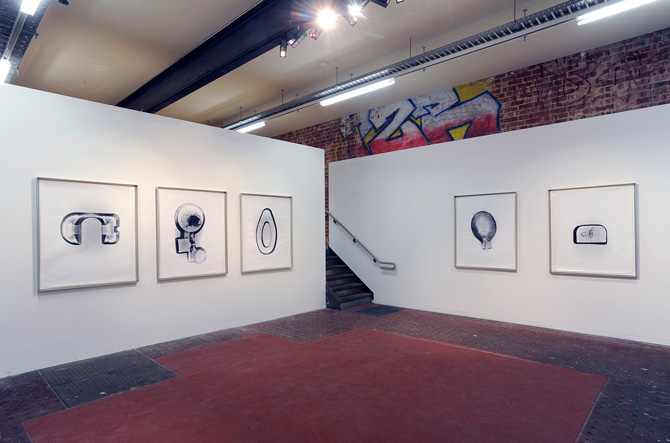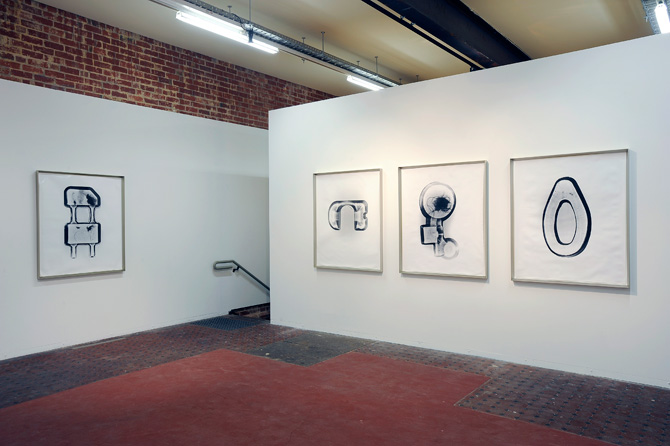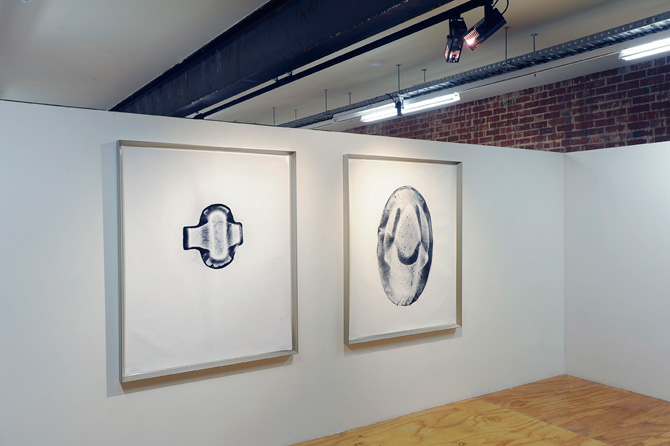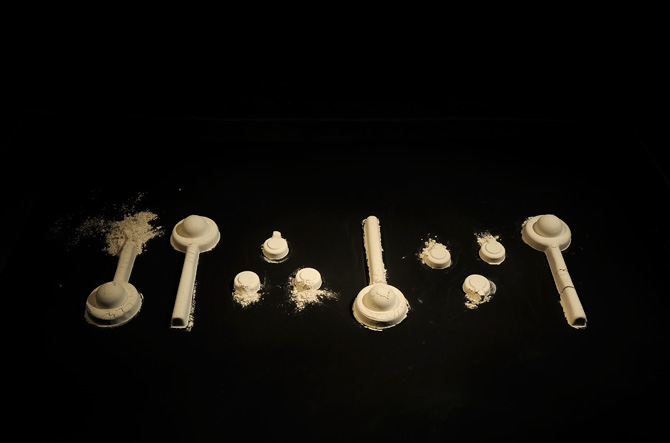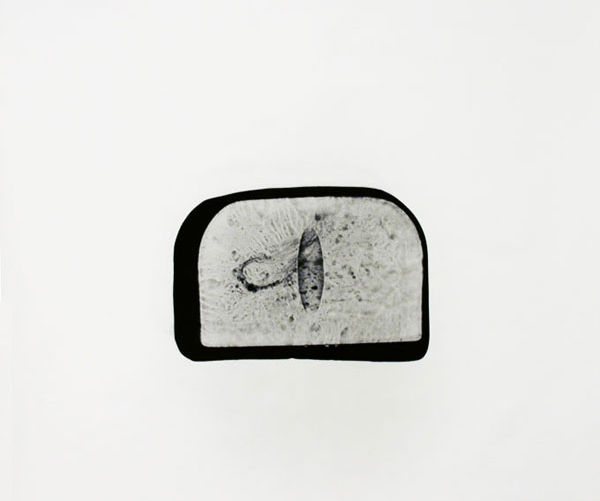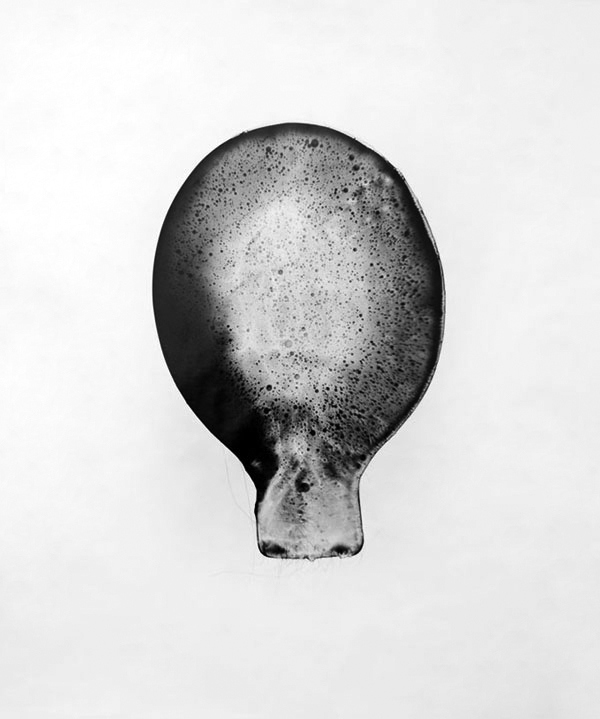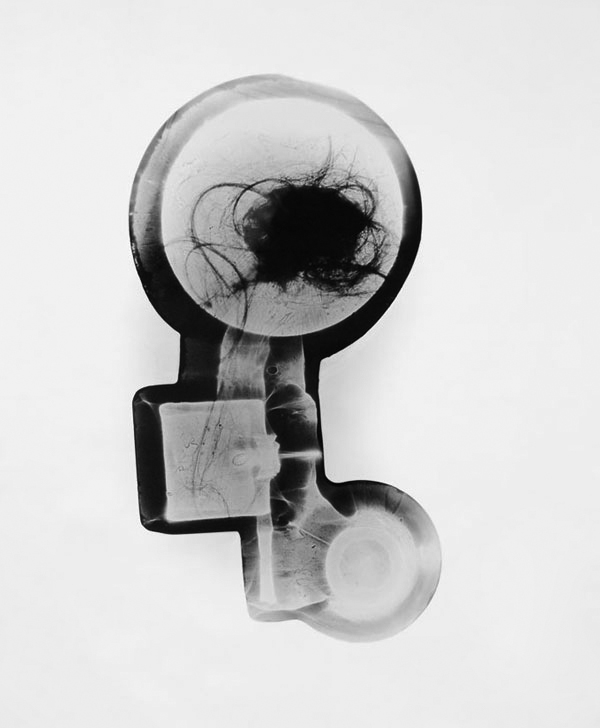 Material Affect installation views – Image credit: John Brash
Objects 1 – 3 Silver gelatin prints on fibre-based paper 120 x 100 cms
MATERIAL AFFECT
The psychology of consumption is dominated by repeated attempts to create internal meaning, satisfaction and a sense of self through the acquisition of external things.
This series of works reproduces the empty spaces left when domestic consumables are removed from their plastic packages to explore the experience of consumption and reflect upon the emotions it evokes. Unlike most artworks using 'readymades', this work is derived from discarded space rather than discarded objects. It takes advantage of the already abstracted form of the package that once held a recognisable household item.
This exhibition presents different iterations of this 'readymade' space using a range of materials including loose plaster, aluminium and light – used as a 'material' to create photographic imprints or photograms.
The photograms are produced by exposing resin casts onto black and white film and then printing the images using traditional darkroom techniques. This collection of black and white prints amplifies the embedded details of the original object, simultaneously suggesting a micro and macro world – a view through a telescope, a microscope or perhaps an X-ray machine.
Material Affect operates by bringing desire, consumption and emptiness into focus and endeavours to visualise and materialise the tensions that exist in these internal states.
Exhibition dates: April 12 – May 12
The Substation, 1 Market St, Newport, Melbourne