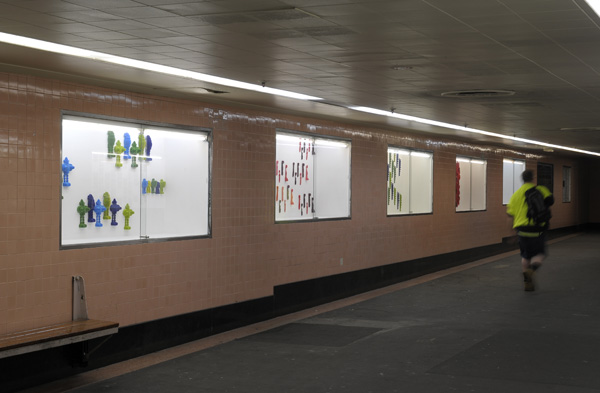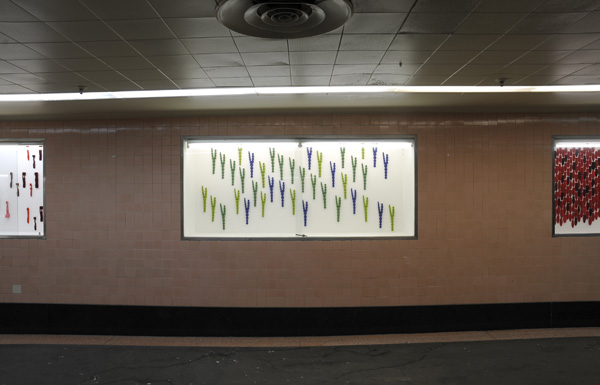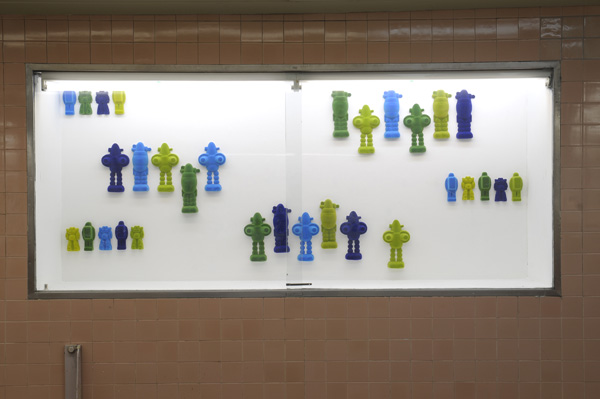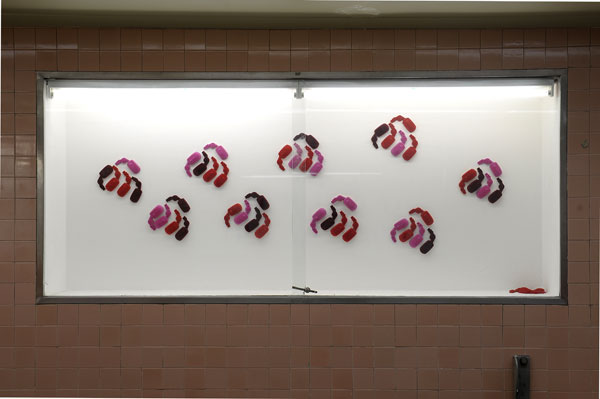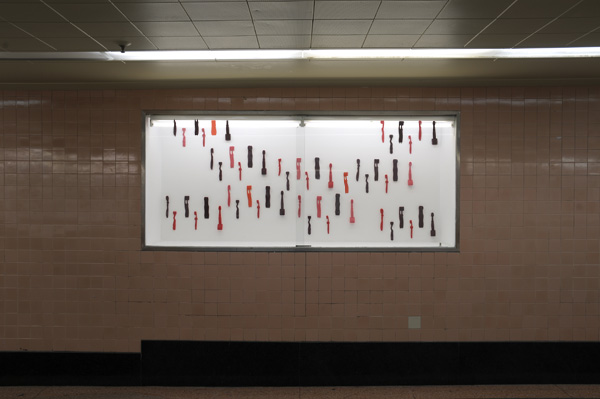 Exhibition Dates: Monday August 30 – Saturday 26 September
Platform – Degraves Street Subway (Campbell Arcade) Melbourne
The 12 windows in Campbell Arcade have been packed with a collection of objects that have been cast from the empty spaces in plastic packaging after the original object has been removed. These multiple forms have been coated in luminescent fibre (flock) and attached directly into the spaces.
Each display window has a different pattern: patterns of use that reference products that could have been sold in the now defunct department store: computer gear, toys, confection, etc. Other arrangements, mostly crowded, suggest movement and echo the way people pass through the arcade.
Apart from being a mad critique of mass production and the era of the $2 dollar shop this work explores the ideas of material culture and asks questions about what objects will survive and become meaningful beyond their looming use by date. How do changing tastes affect the meaning and value of an object? How will this stuff be viewed in twenty years time? Will we laugh about the old technologies and the crap that filled our lives or will some of these objects have a new meanings and significance? The same question could be asked about this artwork.