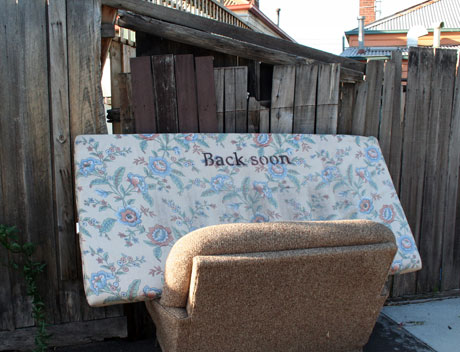 i love st kilda is having a break from slogging on this blog and will be back in the the middle of January. If you are new to this site you may want to explore it by looking through the categories (listed on the left) to get a different version of the images and ideas that have been posted this year. Alternatively have a look at Writing in public space citytraces.
posted December 12 2005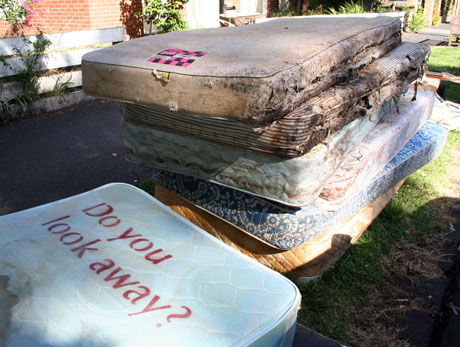 posted December 5 2005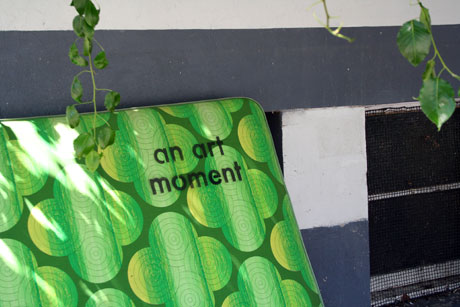 posted December 4 2005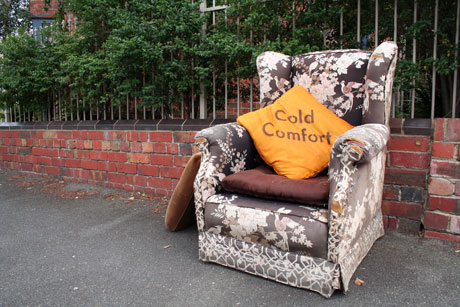 posted November 26 2005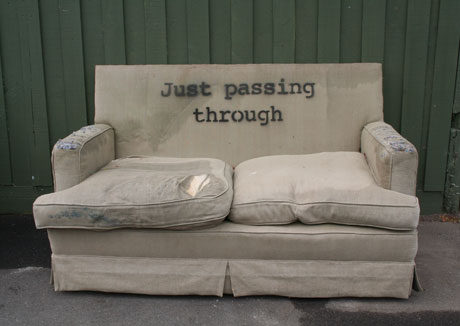 12 hours later………..
is there a pattern here?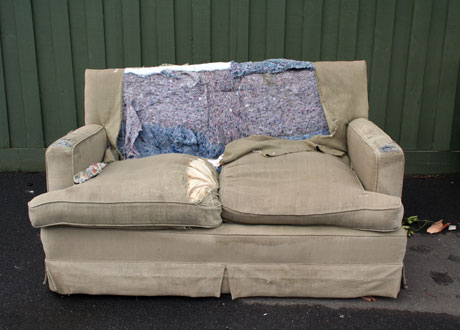 posted November 21 2005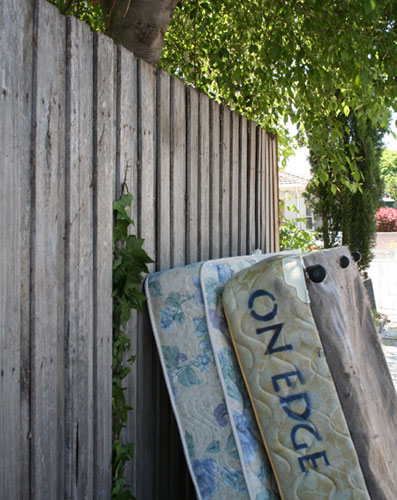 or relaxed and comfortable?
posted November 11 2005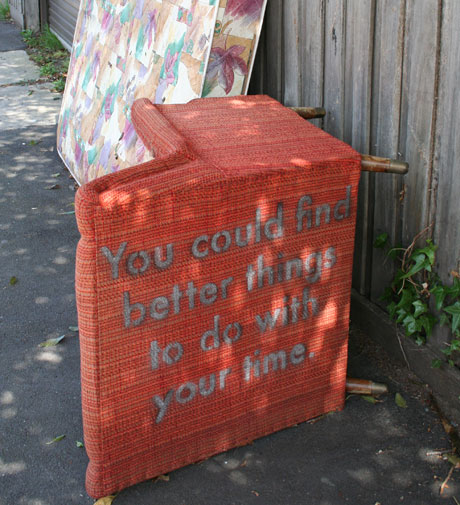 posted November 10 2005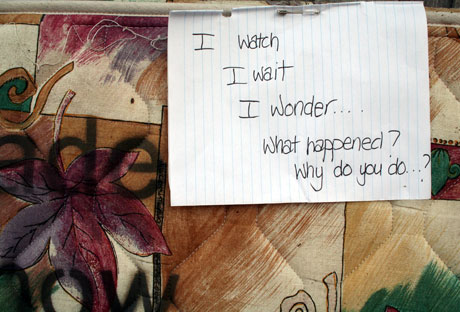 When J returned to add the second stencil somebody had left her note. She left the website address on the note and hoped that they would meet one day when she was stencilling another discarded mattress.
posted November 9 2005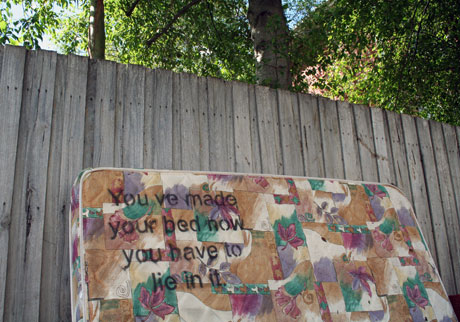 Poverty, unemployment, homelessness…………………….
or voting for John Howard.
posted October 21 2005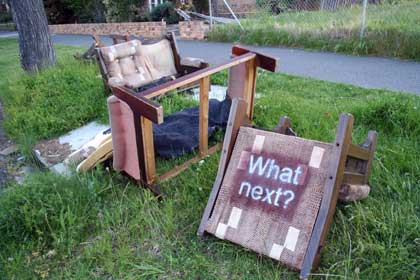 Two weeks later the couch is still there and Collective Anxiety has been erased or souvenired?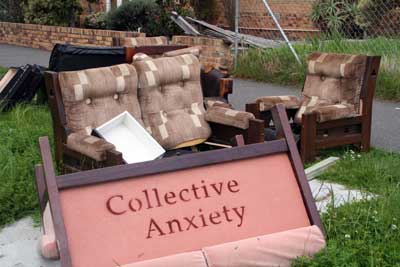 posted October 14 2005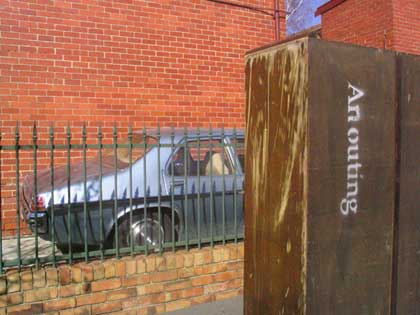 posted October 8 2005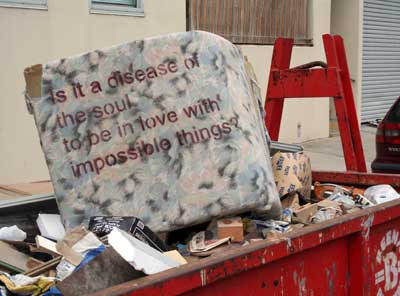 posted October 6 2005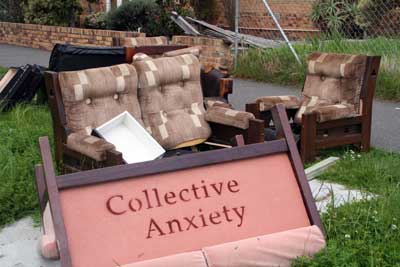 posted September 29 2005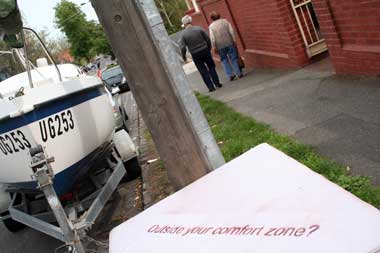 posted September 23 2005