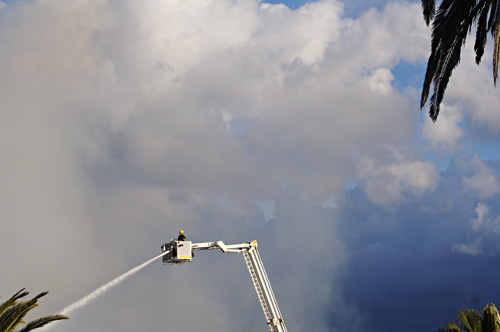 "This tram will terminate in Fitzroy Street. There is a fire at the Palais Theatre"
A collective grown filled the tram, not for the inconvenience, but at the prospect of another landmark being razed from the St Kilda landscape.
"Just maybe, it is the Palace", somebody whispered hopefully to themselves. "Everybody confuses those two buildings".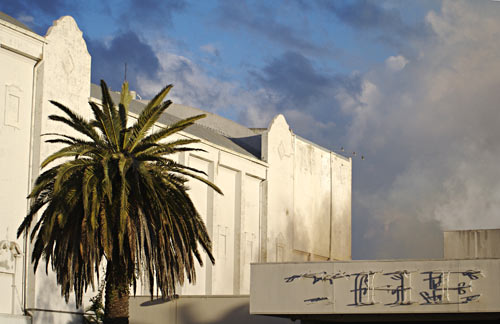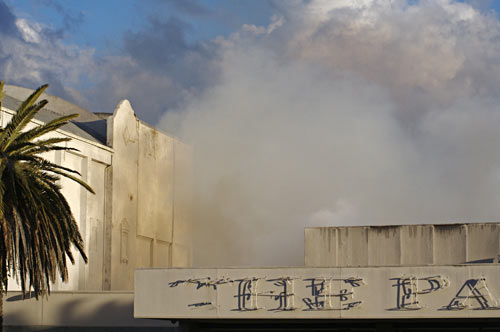 The Palace burns.
posted February 22 2006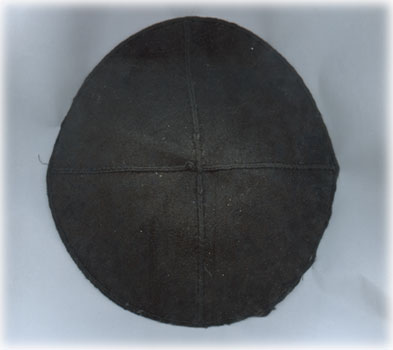 posted February 17 2006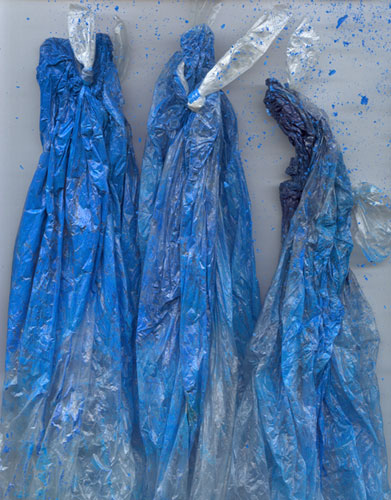 Found: Acland St
posted February 13 2006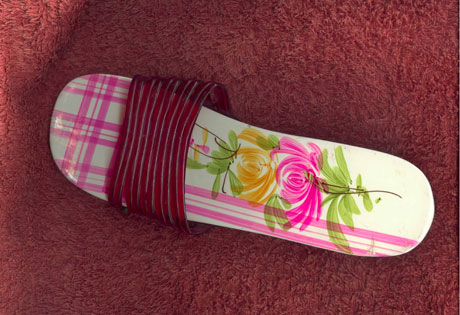 Found: Carlisle St
posted February 9 2006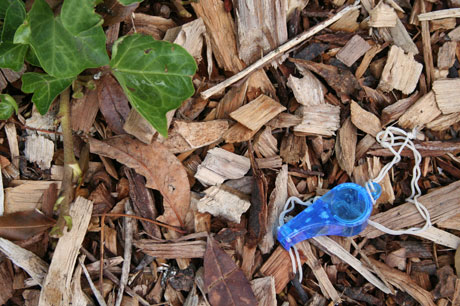 Lost: Working girls security device or child's toy?
posted November 18 2005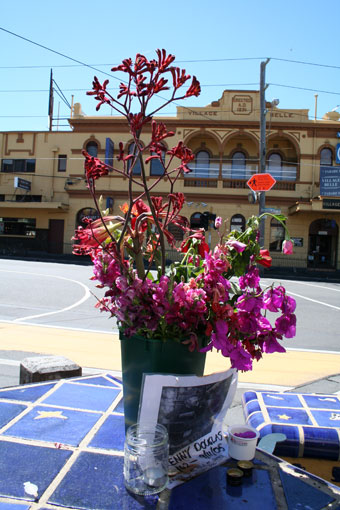 "The whole of St Kilda will be at Kenny's funeral. I've had fifty calls today and it's only lunch time", said the Sacred Heart Mission receptionist. We'll know the date next Monday or Tuesday after the Coroner has released his body."
Everybody has a story about Kenny. He was a photo journalist and camera man. He said he covered the Vietnam War. Some people said he was never the same when he came back.But nobody really knows for sure.
Every day people put new flowers in the vase. M put a tot of port next to a burning candle. "I'm holding a vigil", he said. "Acland St will never be the same".
posted November 9 2005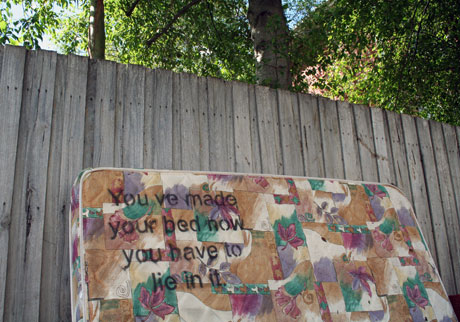 Poverty, unemployment, homelessness…………………….
or voting for John Howard.
posted November 2 2005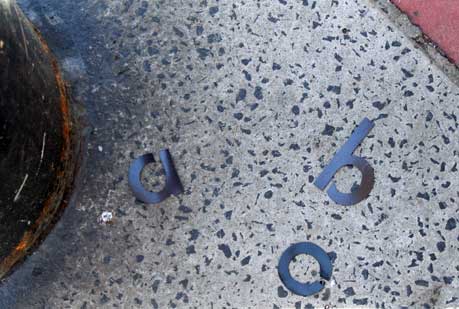 The letters were strewn up and down Acland St. The first time it was a drag, the second time it was mean spirited. It wasn't the council cleaners, just somebody who want to spoil the fun.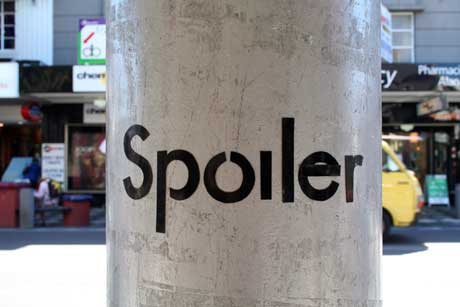 posted October 21 2005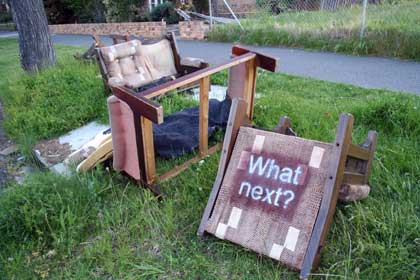 Two weeks later the couch is still there and Collective Anxiety has been erased or souvenired?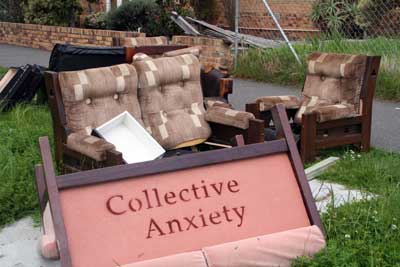 posted September 13 2005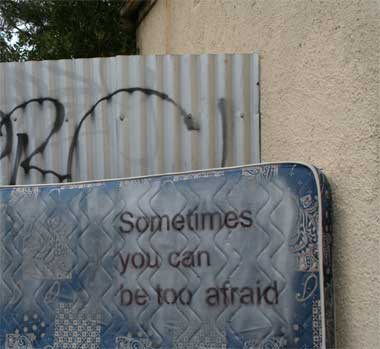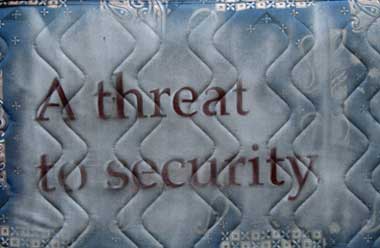 Pacifist tourists, the big new threat
"Under the present expansive and ill-defined terms "terrorist" and "security threat", ordinary Australians organising or participating in rallies, protests or public meetings could potentially be investigated by ASIO."
By Brian Walters – The Age – 13th September
posted September 1 2005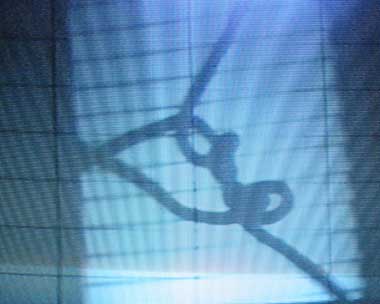 St Kilda vs Brisbane – Saturday – 8.10pm Projection outside Telstra Dome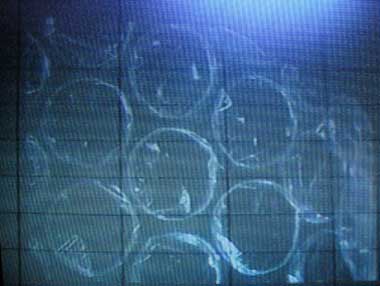 or insulation against defeat?
St Kilda vs Brisbane – Saturday – 8.00pm Telstra Dome
posted July 27 2005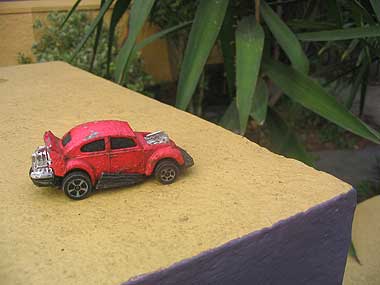 Relic or rev-head retro.
Found: Foster Ave St Kilda
posted July 26 2005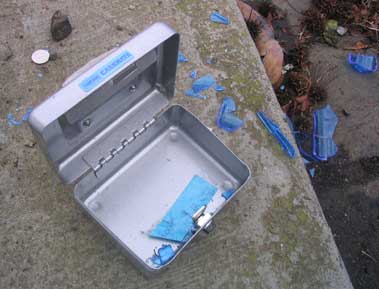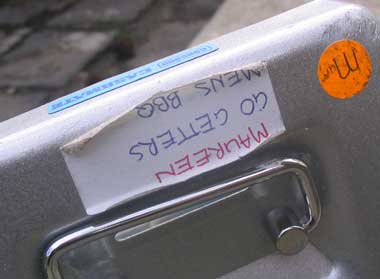 Found: Foster Ave
posted June 29 2005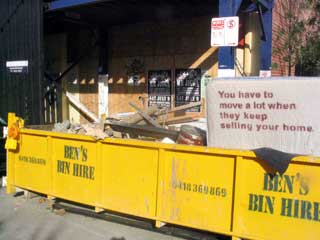 You have to move a lot when they keep selling your studio too.