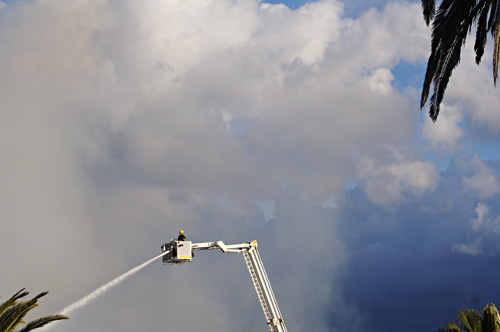 "This tram will terminate in Fitzroy Street. There is a fire at the Palais Theatre"
A collective grown filled the tram, not for the inconvenience, but at the prospect of another landmark being razed from the St Kilda landscape.
"Just maybe, it is the Palace", somebody whispered hopefully to themselves. "Everybody confuses those two buildings". More pics on ilovestkilda.