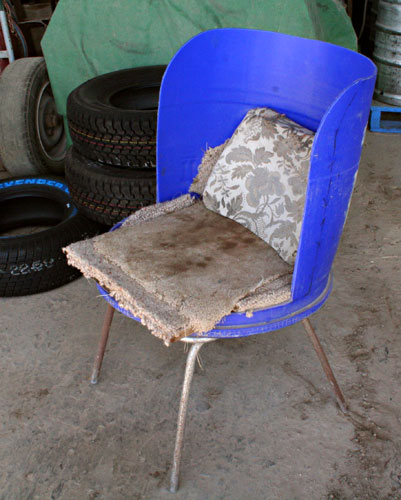 "I like sitting down," he said. "That's why I make chairs."
I cut up a barrel to make a container for my fire wood and there was this bit left over. I had a set of chair legs hanging around so I just wacked them on the bottom.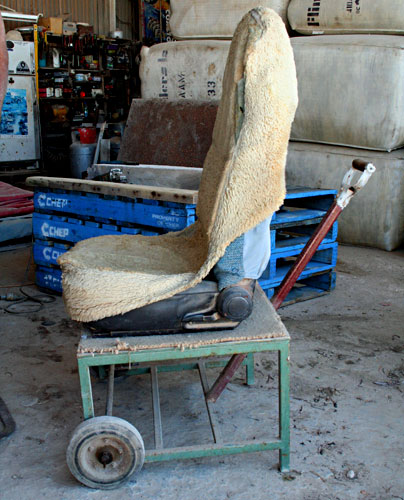 "And I can wheel this one around.

and you can tilt it back too. I used to be a truck driver. I used to move cars all around South Australia.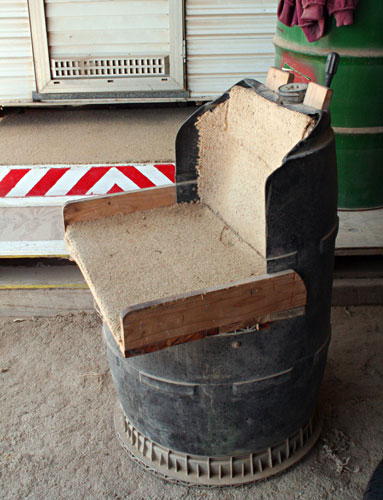 Then I bought this place and decided to stay." Hillsy
Elliston: South Australia